It's no surprise when pickup trucks sell well, but joining the perennially top-selling vehicle for honors in the first half of the year is the 2016 Honda Civic.
The 10th generation of the compact is well on its way to 200,000 units sold this year and has achieved a 10.7 percent increase in sales from one year ago in June. So far this year, the Civic has improved monthly sales of 43 percent in January, 32 percent in February, 22 percent in March, 23 percent in April and 2.7 percent in May.
The 2016 Honda Civic, which The Weekly Driver reviews HERE, has sold at a nearly 20 percent rate increase in the first six months of this year compared to the first six months of 2015.
The 2016 Honda Civic is all new
Featuring new interior and exterior designs, the base model of the 2016 Honda Accord has an MSRP of $19,475. It has fuel economy ratings are 27 miles per gallon (mpg) in city driving, 40 on the highway and a combined 31 mpg.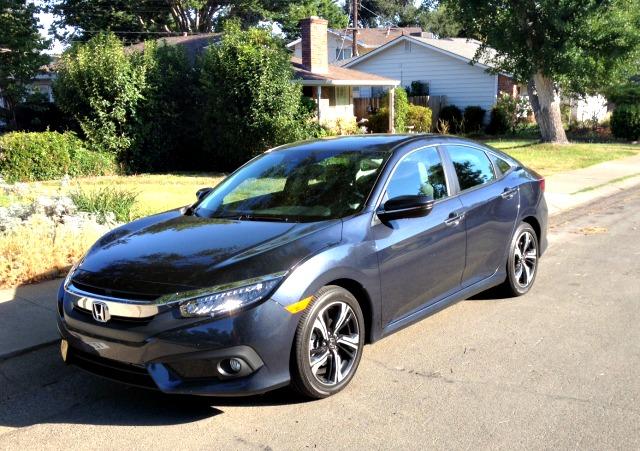 The 2016 Honda Civic is equipped with 2.0-liter, four-cylinder engine producing 158 horsepower. It has a six-speed manual transmission and front-wheel drive. The top-line Touring model features a 1.5-liter turbocharged four-cylinder engine and has EPA gas mileage averages of 31 mpg in the city, 42 mpg on the highway and a combined 35 mpg.
The new Honda Civic, which leads all compact car sales during the first half of 2016, has sold more than 7,600 units more than the Toyota Corolla, the long-time compact leader.
In addition to the base and Touring editions, the 2016 Honda Civic is available as a coupe in LX, LX-P, EX-T and EX-L trims and as a sedan in LX, EX, EX-T and EX-L trims.