Not too many decades ago, all new cars were released to the public in late summer or early fall. That's no longer how it works. More domestic and international manufacturers are offering more higher-quality cars amid ever-increasing competition.
Carmakers look for opportune times throughout the year for lineup introductions at auto shows around the world — and maybe to catch the competition off-guard.
As such, many manufacturers, Honda to Volkswagen and Hyundai to Subaru, introduced 2016 models months ago and have already begun to promote 2017 and even 2018 models. Other carmakers haven't introduced certain models of their 2016 lineups.
Not All 2016 Car Models Released
One month into new year plenty of worthy 2016 model year cars have emerged. Here in alphabetical order are five particularly noteworthy 2016 cars:
Acura  ILX
An entry level luxury sedan with a smooth ride and bountiful standard features. It has a larger engine than in previous models and the 201 horsepower shows. The Lexus  ILX accelerates smoothly and steadily.
The ILX averages 36 mpg on the highway, impressive for its class. The new safety features make the deal. There's lane-keeping assist to blind-sport warning to adaptive cruise control. It's an entry level car that performs as if it belongs in a more advanced class. Prices begins in the mid-$30,000 range.
Acura RLX Hybrid
The luxury sedan segment is a tough market, Audi to Mercedes to valued-priced newbies from Hyundai and Kia. The Acura RLX has only been around for a few years and it's still unheralded. Factor in its superior performance as a hybrid, and the Acura deserves more attention. With the addition of 19-inch wheels and an improved ride after a suspension upgrade, the RLX is an ideal cruiser. The standard engine is a 3.5-liter V6 with 310 horsepower.
The Acura RLX is as comfortable as a favorite family room chair. There's superior overall vision. There's state-of-the-art technology with the head-up display is the best in the industry. The hybrid engine is quiet; The push-button ignition, gearing and braking systems are impressive. Prices begin in the mid-$60,000 range.
Honda Odyssey
Nearly a quarter-century old, the seven-passenger van defines versatility. It drives like a comfortable sedan and performs like it wants to be a sports car. How much more can be asked from a people mover? It has a contemporary design, strong gas mileage, impressive interior and exterior designs, plenty of passenger room and cargo space. Prices begin in the low $30,000 range.
Oh, it also has one cool equipment feature — a vacuum and a 10-foot hose hidden in a rear side panel. The Odyssey is available in six trims and with prices beginning in the low $30,000 range.
Kia Optima
A five-passenger sedan, the Kia Optima has a tough fight in a crowded segment. The South Korean manufacturer prides itself on offering an excellent value. The Optima delivers. It's geared toward family driving but has a second personality as a wannabe luxury car.
New is a 1.6T or turbocharged four-cylinder that usual Honda or Toyota buyers a quality option. A heated steering wheel, ample interior room, a sleek design, 32 mpg on the freeway and an industry-best warranty. It's impressive. Prices begin in the low $30,000 range.
Scion iA
Entry level cars used to be best avoided. They were cheap, unreliable and unsafe. The Scion iA (sedan) and the Scion iM (hatchback) are new this year, and they disprove the above-mentioned prevalent opinion.
The Scion iA is a repackaged version of the often-acclaimed Mazda2, and it has a lot of personality for a four-cylinder, 106-horsepower subcompact. It has surprisingly generous interior space and a long list of standard safety and technology features. It's an edgy alternative to more mainstay entry level sedan options from Ford and Honda and available with an automatic or manual transmission. It gets 41 mpg on the freeway and has a starting price of $15,700.
Article Last Updated: July 27, 2023.
About the Author
Latest Posts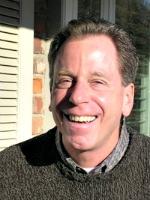 A sports, travel and business journalist for more than 45 years, James has written the new car review column The Weekly Driver since 2004.
In addition to this site, James writes a Sunday automotive column for The San Jose Mercury and East Bay Times in Walnut Creek, Calif., and a monthly auto review column for Gulfshore Business, a magazine in Southwest Florida.
An author and contributor to many newspapers, magazines and online publications, James has co-hosted The Weekly Driver Podcast since 2017.