The redesigned 2012 Mercedes-Benz SLK350 isn't inexpensive, but finally seems worth the money.

The new-generation SLK remains small, with just a 95.7-inch wheelbase. But it has more aggressive styling for a sexier, more masculine look and continues with its fast-acting retractable hardtop. Even the exhaust outlets are artfully shaped.
The 3,397-pound SLK350 has a solid feel — top up or down. But Mercedes stuck its plastic three-pointed star emblem right up front in the center of the grille, where it can be easily damaged.

The first Mercedes-Benz SLK, which I drove in Italy at a media preview in the late 1980s, was a bore. It had terribly plain styling and modest performance. It was at least some fun with a manual gearbox, but that wasn't even initially offered in America.
The first SLK two-seater reminded me of the 1950s two-seat Ford Thunderbird, which was more a car for a wife or girlfriend. At least that Thunderbird looked sporty.
Not that any of this prevented the first-generation SLK from selling like crazy in America. After all, it was a civilized new Mercedes that was easy to drive with its automatic transmission and small enough for swift in-town parking. It even had a retractable hardtop, which wasn't common in the 1980s.
The front-engine/rear-drive SLK improved as the years passed. It had to, with competition from cars such as the BMW Z3 and Porsche Boxster.
The new-generation 2012 version is the best SLK yet — putting aside the costly, overpowered AMG versions that eventually arrived.
A costly 415-horsepower SLK AMG version arrives in early 2012, but why waste your money? The SLK350's new 3.5-liter, 302-horsepower V-6 offers all the performance you'll need for American driving. And it delivers 273 pound-feet of torque at only 3,500 rpm for rapid response in all driving situations.
The SLK also debuts in early 2012 as the SLK250, with a turbocharged 1.8-liter four-cylinder generating 201 horsepower, but I haven't driven it yet.
One good thing, though, is the SLK250 will be the only SLK offered with a manual transmission — a six-speed unit.
The SLK350 only comes with a seven-speed automatic with a manual shift feature, using steering wheel paddles or the shifter lever. That transmission (optional for the SLK250) doesn't shift crisply enough in automatic mode, but at least swaps gears smoothly.
The SLK350 has a list price of $54,800. Figure on approximately $50,000 for the SLK250.
The SLK350 is loaded with safety and convenience equipment. It includes supportive long-distance sport seats with leather upholstery, an 8-speaker audio system and climate control.
Safety items include driver and passenger head, knee and thorax air bags and dual integrated roll bars.
Options include a $2,590 Premium Package that contains a neck-level heating system for those who wish to drive in chilly weather with the top down, a harman/kardon premium sound system and heated seats. A "Magic Sky Control" roof can be turned from clear glass to a dark-tinted pane at the push of a button.
Steering is firm, but quick. Handling is sharp — but not in the Porsche Boxster class — and is made safer by an electronic stability control system. The ride is supple, although occupants will feel sharp bumps. The brakes are strong, with a nice pedal feel.
Right now, at least in my book, the V-6 engine is the way to go. The 0-60 mph time with that engine is only 5.4 seconds. The 0-60 mph factory estimated time with the SL250 is 6.5 seconds.
Estimated fuel economy is about the same with either engine. The SLK350 delivers 20 mpg in the city and 29 on highways. Factory estimated figures for the SLK250 are 23 and 31 with the automatic.
Large door handles allow easy entry to the upscale interior, which is roomy despite a rather large console area. Main gauge numbers are at an angle that is awkward in low-speed driving, and sound-system controls are small. Large outside power mirrors help driver visibility.
There are few cockpit storage areas. For instance, the covered console storage bin is small, and there's hardly any room in the glove compartment for anything but the owner's manual. Small door storage pockets are nearly useless.
The trunk has a low, wide opening and is fairly large when the top is up. It becomes shallow when the top is lowered. At least the lid uses space-saving hydraulic struts and has a nice interior pull-down handle.
The hood raises smoothly on struts, but the engine compartment is largely hidden by a large plastic cover. Fluid-filler areas can be easily reached, though.
In all, the SLK350 is an impressive viable alternative to costlier rivals.
Pros: New, aggressive styling. Strong V-6. Confident handling. Retractable hard top.
Cons: Occasional bumpy rides. Limited top-down trunk space. Rather lazy transmission.
Bottom Line: What the SLK should have been when introduced decades ago.
Dan Jedlicka has been an automotive journalist for more than 40 years. To read more of his new and vintage car reviews, visit his website, www.danjedlicka.com.
Article Last Updated: May 31, 2013.
About the Author
Latest Posts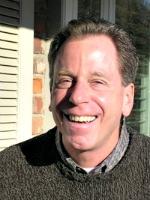 A sports, travel and business journalist for more than 45 years, James has written the new car review column The Weekly Driver since 2004.
In addition to this site, James writes a Sunday automotive column for The San Jose Mercury and East Bay Times in Walnut Creek, Calif., and a monthly auto review column for Gulfshore Business, a magazine in Southwest Florida.
An author and contributor to many newspapers, magazines and online publications, James has co-hosted The Weekly Driver Podcast since 2017.