The woes of Toyota are changing as fast as an unintentionally accelerating Prius. Recalls, Congressional Hearings, faulty floor mats, sticky accelerators. The Japanese automaker, the world's largest, is in the midst of arguably the worst quality control and reputation nightmare in automotive history.Here's a timeline of Toyota's troubles, August 2009 to March, 2010:
* March 8 — Driver James Sikes speeds along a San Diego County freeway in a 2008 Toyota Prius for 20 minutes, reaching 94 miles per hour, before a Highway Patrol officer helps slow down the car. Toyota, the California Highway Patrol and federal safety officials say they will investigate.
* March 2 — U.S. Prius sales rise 10 percent in February despite earlier recalls over faulty brakes and floor mats that can trap gas pedals, causing unwanted acceleration.
* Feb. 24 — Toyota President Akio Toyoda apologizes for the Toyota's millions of recalls before House Oversight and Reform Committee.
* Feb. 23 — Toyota Motor Sales USA Inc. President Jim Lentz says recalls may not "totally solve" sudden acceleration problems.
* Feb. 17 — Toyota president says the automaker will have a brake-override system in all future models.
* Feb. 8 — Toyota recalls the 2010 Prius and other hybrids worldwide because brakes can appear to fail momentarily.
* Jan. 27: Toyota expands an earlier floor-mat recall by 1.09 million vehicles.
* Jan. 26: Toyota temporarily suspends U.S. sales of eight models whose accelerator pedals assemblies can become sticky.
* Jan. 21: Toyota recalls 2.3 million Toyota vehicles in the U.S. because the accelerator pedal assembly can become sticky, causing unintended acceleration. The Prius isn't included in that recall.
* Nov. 25: Toyota announces a plan to fix the floor mat problem by shortening the accelerators so they won't get caught in the floor mat. It also expands the number of vehicles involved to a total of 4.2 million.
* Oct. 5: Toyota recalls 3.8 million Toyota and Lexus vehicles in the U.S. because floor mats could catch the gas pedal. The recall includes 2004-2009 Prius hybrids.
* Sept. 30: Toyota warns owners to remove floor mats from their vehicles because of the potential for them to trap the accelerator, causing sudden acceleration.
* Aug. 28, 2009: Fatal crash in Santee, Calif. involving loaner 2009 Lexus ES350 with all-weather floor mat from another Lexus product. Previous driver of loaner vehicle had reported entrapment incident to dealership.
Article Last Updated: March 10, 2010.
About the Author
Latest Posts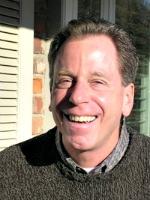 A sports, travel and business journalist for more than 45 years, James has written the new car review column The Weekly Driver since 2004.
In addition to this site, James writes a Sunday automotive column for The San Jose Mercury and East Bay Times in Walnut Creek, Calif., and a monthly auto review column for Gulfshore Business, a magazine in Southwest Florida.
An author and contributor to many newspapers, magazines and online publications, James has co-hosted The Weekly Driver Podcast since 2017.