Not too many years ago, $30,000 was the launching price point for purchasing a new luxury car. Now, that's about the average price of new car in the United States. But plenty of options abound for those who want a luxury vehicle in the $30,000 price range. But it's going to be a used car.
For the past few years, I've become a regular reader of the AOL Autos. Its writers and editors seemingly have a never-ending stream of top-10 lists while approaching the automotive industry with the consumer in mind.
The latest AOL Auto offering, written by Kevin Ransom, is the "baker's dozen" list of best luxury cars for under $30,000. It's a diverse selection, Porsche to Lincoln, Audi to Lexus.
Says Ransom in his introduction: "For some buyers, the used-luxury market is a way of getting into that Lexus, Lincoln, Infiniti or Porsche you always wanted, without laying out $70,000 or $80,000 for something you're not actually going to live in."
In conjunction with a recent Consumer Reports study, AOL has published its list of the top-10 used luxury cars. Here's the list of the best of the luxury cars available in the $24,000 to $30,000 price range and AOL's comment on each car:
2005 & 2006 Acura MDX
A luxury SUV, the MDX is spacious, seats seven, and boasts distinctive styling and Acura's famed attention to detail.
2007 Acura RDX
A crossover vehicle that mixes sedan-like ride with SUV roominess, the '07 RDX offered unibody construction, leather upholstery, heated front seats, power moonroof, 18-inch alloy wheels with all-season tires, xenon HID headlights with foglamps and the 2.3-liter turbocharged four-cylinder engine.
2006 & 2007 Acura TL
A mid-size, front-wheel-drive, four-door sedan powered by a 258-hp 3.2-liter V6, the Acura TL is a fine road machine. Actually, it was available for '06-'07 as both a TL and a higher-end TL Type S — the latter of which sported an upgraded engine, a 286-hp 3.5-liter.
2007 Audi A3
Audi designers have always shown a certain flair for dynamics, and that is evident here, in a sharply-engineered, handsomely-appointed vehicle that offers a fine balance between silky ride, nimble handling and zesty 200-hp, 2.0-liter performance.
2005 & 2006 BMW 3-Series
The 3-Series is another winning stable of cars, but Consumer Reports especially liked specific model years/versions/features in the 3-Series family: The 2005 RWD coupe and convertible; the '06 325i RWD sedan; the '06 330i RWD sedan and the '05 Z4.
2005 & 2006 Infiniti FX35
Another of the many crossovers that have hit the market the last several years, the FX35 is one of the sportier editions. During these model years, the FX35 2WD came with a 280-hp 3.5-liter V6 and a five-speed automatic transmission.
Infiniti G35
The G35 is one of the more svelte sports-sedan beauties on the road, offering Infiniti's typical attention to detail and sporting attitude. Yes, it has four doors, but it handles like a sporty coupe, with its power coming from a finely-tuned 3.5-liter V6 with 280 hp (automatic) and 298 hp (manual).
Lexus
Any luxury-car aficionado knows that a Lexus is one of the most exquisitely-designed, high-performing chariots on the luxury-car market, and CR saw fit to include more than a half-dozen Lexus models on this list of recommended used luxury cars — from the '02 SC and LX models, to the '03-'04 GX edition, '03 LS, '04 / '06 IS entries, '04-'05 RX model, '05 GS and '06 ES.
2007 Lincoln MKX
This luxury crossover vehicle debuted in '07 as a replacement for the Aviator, and made a big splash. A higher-end and pricier version of the Ford Edge, it seats five and is powered by a 265 hp 3.5-liter V-6 and comes with standard six-speed automatic transmission.
2007 Lincoln MKZ
Also new for the '07 model year, this handsome and fully-loaded mid-size luxury sedan replaced the Zephyr. Under the hood purrs a muscular 263-hp V6 hitched to a six-speed automatic transmission. FWD is standard, but AWD is optional.
2007 Lincoln Town Car
A venerated luxury car whose heritage goes way back, the Town Car still "has game" — and is a far cry from the floaty boats your granddad drove in the '70s and '80s. It's still cavernous inside, but now boasts a much more refined design. It seats six comfortably and is powered by a 239-hp 4.6-liter V-8 that's linked to a four-speed automatic. 
1998 Porsche 911
No, your eyes don't deceive you — CR did include a primo, high-line vehicle like a Porsche 911 on its list of recommended used cars under $30,000. But, take note: This is the 1998 edition. But when you're dealing with quality of this level, even an 10-year-old vehicle has a lot of juice left in it. So, by "going vintage," driving enthusiasts can get into their car of their dreams without breaking the bank. In '98, the 911 was powered by a 3.6L H-6 282 hp engine.
2007 Volvo S60 (FWD)
Only a year old, the '07 used edition should still be in fine condition, and it boasts top-drawer performance, stylish design and Volvo's all-world safety features. The '07 S60 came in several trim levels, with an array of engine sizes, from the turbocharged 2.5-liter 208 hp job to the 2.3-liter 257-hp inline five-cylinder plant to the 2.5-liter high-pressure turbocharged and intercooled engine that churned out 300 horsepower.
2006 & 2007 Volvo XC70
The XC70 is a crossover vehicle, splitting the difference between an SUV and a wagon. And it's one of the finest crossovers on the road. It's all-wheel drive, and the latest used-model-year, the '07, was powered by a 208-hp turbocharged 2.5-liter inline-five-cylinder engine matched to a Geartronic five-speed automatic transmission that also offers manual gear selection.
Article Last Updated: October 11, 2009.
About the Author
Latest Posts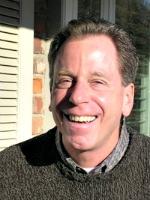 A sports, travel and business journalist for more than 45 years, James has written the new car review column The Weekly Driver since 2004.
In addition to this site, James writes a Sunday automotive column for The San Jose Mercury and East Bay Times in Walnut Creek, Calif., and a monthly auto review column for Gulfshore Business, a magazine in Southwest Florida.
An author and contributor to many newspapers, magazines and online publications, James has co-hosted The Weekly Driver Podcast since 2017.