Podcast: Play in new window | Download (Duration: 28:52 — 27.4MB)
Subscribe: Apple Podcasts | Spotify | More
Bonnie and Grant Sinclair are high school teachers in Georgia who also enjoy the outdoors as part-time RV enthusiasts. As wife and husband, Bonnie Sinclair has co-authored an RV travel book with her husband Grant Sinclair.
The Sinclair's first book USA RV Adventures has just been published by Moon Travel Guides. The authors' comprehensive debut includes 25 flexible RV trip itineraries.
While taking a break from teaching and RVing, the Sinclairs were our guests on Episode #254 of The Weekly Driver Podcast. We spoke with the couple on their vacation on a cruise ship near Cozumel, the Mexican island in the Caribbean Sea.
Co-hosts Bruce Aldrich and James Raia discuss with the Sinclairs their enjoyment of RVing and the process of writing about it. They select some of their favorite places.
The Sinclair's book is meticulously detailed. Every itinerary includes the road trip loop, ideas for side trips and strategies for linking routes together. The best routes for national parks, historic sites, natural wonders, beaches and pet-friendly destinations are all featured.
USA RV Adventures offers locations from coast-to-coast — from camping on the beach in the Florida Keys to following the ruts on the historic Oregon Trail. The Sinclairs offer their expertise on wildlife-watch in Yellowstone, hiking in Acadia with a dog, and enjoying morning mountain-peak views in Colorado.
The book is promoted as a comprehensive planning resource. It features easy-to-use maps that highlight where you can (and can't) drive an RV. It also provides thorough lists of nearby grocery stores for each campground, plus tips for health and safety on the road, navigating weather conditions, RV-ing with pets and minimizing your environmental impact.
Please join us as we get to know the Sinclairs and discover their interest in RVing and all it encompasses.
The Sinclair's book is available via all major online retailers.
The Weekly Driver Podcast encourages and appreciates feedback from our listeners. Please forward episode links to family, friends and colleagues. And you are welcome to repost links from the podcast to your social media accounts.
Please send comments and suggestions for new episodes to James Raia via email: [email protected].
All podcast episodes are archived on www.theweeklydriver.com/podcast
Every episode is also available on your preferred podcast platform:
Google Play
iTunes
Spotify
Stitcher
iheartradio
Article Last Updated: February 28, 2023.
About the Author
Latest Posts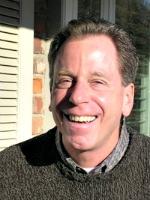 A sports, travel and business journalist for more than 45 years, James has written the new car review column The Weekly Driver since 2004.
In addition to this site, James writes a Sunday automotive column for The San Jose Mercury and East Bay Times in Walnut Creek, Calif., and a monthly auto review column for Gulfshore Business, a magazine in Southwest Florida.
An author and contributor to many newspapers, magazines and online publications, James has co-hosted The Weekly Driver Podcast since 2017.