Elon Musk can seemingly never escape controversy. The latest? The electric vehicle pioneer and two of his companies, Tesla and SpaceX, are being sued for $258 billion.
According to Bloomberg, the business news service, the CEO of the country's increasingly popular EV, is facing a massive lawsuit filed by Keith Johnson and announced on June 16.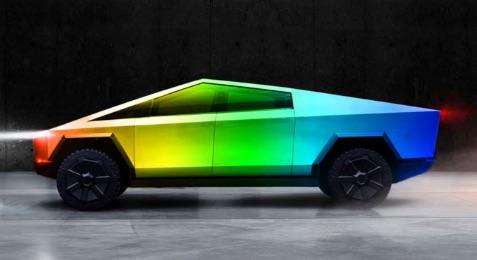 On the same day, employees of SpaceX, sent a letter to the company's executives detailing that Musk is a "distraction and embarrassment" to the company.
Elon Musk: Dodgy Dogecoin?
"Elon's behavior in the public sphere is a frequent source of distraction and embarrassment for us, particularly in recent weeks," read the letter, which was provided to Reuters, the international news service.
Musk was also recently accused of sexual harassment by a flight attendant on a private jet.
The massive lawsuit alleges Musk was part of a racketeering scheme to back the cryptocurrency he started, Dogecoin.
"Defendants falsely and deceptively claim that Dogecoin is a legitimate investment when it has no value at all," Johnson said in the complaint.
Johnson is seeking class-action status for the suit and aims to represent other allegedly harmed investors.
Dogecoin was designed in 2013 as a joke and to poke fun at Bitcoin. But it went from being an obscure "meme coin" to arguably the most talked-about digital asset in the space during 2020 and 2021, according to media reports.
Elon Musk: What's Up With Hist Crypto?
Musk posted memes about it on Twitter and pumped its price. It's now the 11th biggest digital asset, with a market cap of $7.5 billion. At one point, that figure was as high as $88 billion—bigger than the market cap of many companies on the S&P 500.
According to Bloomberg's report, Johnson wants to represent people who lost money trading the asset. He is asking for $86 billion in damages, along with triple damages of $172 billion.
Johnson is also asking for an order blocking Musk and his companies from promoting Dogecoin—and that Dogecoin trading constitutes gambling under U.S. and New York law, Bloomberg reported.
Dogecoin, despite being based on the meme of a dog, may have some uses: most recently, Musk said SpaceX and Tesla would soon accept the cryptocurrency for payment. And developers have been working with Musk on making it a Bitcoin rival.
Musk denied the harassment allegations but he has not addressed the additional controversies.
With his bid to purchase Twitter, which is still in limbo since April, as well as stock market fluctuations and other business dealings, Musk's personal wealth has dropped from more than $60 billion to $210 billion this year.