Podcast: Play in new window | Download (Duration: 33:50 — 46.5MB)
Subscribe: Apple Podcasts | Spotify | More
Mike Mueller is an automotive expert among automotive experts. A journalist for more than 30 years, he has written and provided accompanying photography for more than 30 books on the Ford Mustang.
He's contributed images to many additional books and he's written for many prestigious industry publications.
Mueller is my guest this week on episode No. 218 of The Weekly Driver Podcast.
Co-host Bruce Aldrich is on vacation, so Mueller and I discuss his latest and just-released updated and revised book, The Complete Book of Ford Mustang.
Ford Mustang: A nearly 60-year icon
It's a coffee table-sized volume with more than 550 color photographs and complementary text included in 320 pages.
Created in cooperation with Ford and providing extensive details, specifications and photographic coverage, the book is the "ultimate resource on America's best-loved pony car."
According to the book's marketing materials, the Ford Mustang is the only vehicle that deserves the title "pony car."
Ford Mustang: Original Pony Car
"From the first six-cylinder Mustang of 1964 1/2 through the fire-breathing, world-beating Boss and Shelby versions of the 1960s and early '70s, to today's Mustang Mach 1 and Shelby GT500, the Complete Book of Ford Mustang offers an in-depth look at prototypes and experimental models, the anniversary and pace cars and the specialty packages for street and competition driving that have made the Mustang an automotive legend for nearly 60 years."
Please join me for an upbeat 30-minute podcast with Mueller about the Ford Mustang and his long career as an automotive journalist.
The Weekly Driver Podcast encourages and appreciates feedback from our listeners. Please forward episode links to family, friends and colleagues. And you are welcome to repost links from the podcast to your social media accounts. The idea of more eyeballs on more content works for us.
Support our podcast by shopping on Amazon.com. A graphic display at the bottom of the post links to automotive selections of the online retailer. But there's also a search function for anything available directly from the site.
If you shop via this site, we receive a small commission. It helps us continue to produce independent content. The site began in 2004 and includes more than 700 reviews.
The podcast is in its fourth year, and we've had a diverse collection of guests — famous athletes, vintage car collectors, manufacturer CEOs, automotive book authors, industry analysts, a movie stuntman and episodes from auto shows and car auctions.
Please send comments and suggestions for new episodes to James Raia via email: [email protected].
All podcast episodes are archived on theweeklydriver.com/podcast
Every episode is also available on your preferred podcast platform. Several of the more prominent platforms are listed below.
Amazon.com
iheartradio
Spotify
Article Last Updated: March 4, 2022.
About the Author
Latest Posts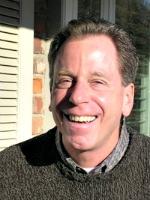 A sports, travel and business journalist for more than 45 years, James has written the new car review column The Weekly Driver since 2004.
In addition to this site, James writes a Sunday automotive column for The San Jose Mercury and East Bay Times in Walnut Creek, Calif., and a monthly auto review column for Gulfshore Business, a magazine in Southwest Florida.
An author and contributor to many newspapers, magazines and online publications, James has co-hosted The Weekly Driver Podcast since 2017.