Podcast: Play in new window | Download (Duration: 31:42 — 43.5MB)
Subscribe: Apple Podcasts | Spotify | More
It seemed odd at first to see the booth for Arôme d'Art at the Unveiled Expo at the recent Consumer Electrics Show in Las Vegas. Diffusers aren't new, but the product and the approach to the distribution of fragrances in homes and offices — and in cars and trucks — is new.
It's called  a "Multisensory Clean–Air Fragrance System."

Doug Patton, CEP of Patton Design, the consulting industrial design firm and inventor of Arôme d'Art, a new defuser that combines natural aroma and natural essential oils and art, is our guest on this episode of The Weekly Driver Podcast.
"All these things that you buy for fragrance in the store, including to put in your car is probably about 20 percent solvents," says Patton. "So what you are doing, you might as well inhale unleaded gasoline. It's horrible. We decided we wanted to go with all-natural fragrances."
While home use was the original idea, Arôme d'Art is expanding. For automobile use, Patton says, the defuser can "fill the entirety of your car of less than 30 seconds."
The company displayed different manufacturers' logos as  the removal top covers of the diffuser.
"It took about a year or a year and a half to blend all the fragrances," says Patton. "Many people may know, like wine, fragrances are divided into top, middle and bottom notes. It was an experience creating these innovations.
"In all of the focus groups we've had with perfumists across the nation, there are rave reviews of these rare fragrances we decided in is fragrances from these countries of their origin, so we have France, Spain, Greece and China."
Please join Bruce and me as we discuss with Patton the product and its uses with an emphasis in cars and trucks.
The Weekly Driver Podcast encourages and appreciates feedback from our listeners. Please forward episode links to family, friends and colleagues. And you are welcome to repost links from the podcast to your social media accounts. The idea of more eyeballs on more content works for us.
Support our podcast by shopping on Amazon.com. A graphic display at the bottom of the post links to automotive selections of the online retailer. But there's also a search function for anything available directly from the site.
If you shop via this site, we receive a small commission. It helps us continue to produce independent content. The site began in 2004 and includes more than 700 reviews.
The podcast is in its fourth year, and we've had a diverse collection of guests — famous athletes, vintage car collectors, manufacturer CEOs, automotive book authors, industry analysts, a movie stuntman and episodes from auto shows and car auctions.
Please send comments and suggestions for new episodes to James Raia via email: [email protected].
All podcast episodes are archived on theweeklydriver.com/podcast
Every episode is also available on your preferred podcast platform. Several of the more prominent platforms are listed below.
Amazon.com
iheartradio
Spotify
Article Last Updated: February 15, 2022.
About the Author
Latest Posts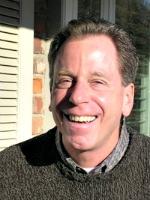 A sports, travel and business journalist for more than 45 years, James has written the new car review column The Weekly Driver since 2004.
In addition to this site, James writes a Sunday automotive column for The San Jose Mercury and East Bay Times in Walnut Creek, Calif., and a monthly auto review column for Gulfshore Business, a magazine in Southwest Florida.
An author and contributor to many newspapers, magazines and online publications, James has co-hosted The Weekly Driver Podcast since 2017.