Podcast: Play in new window | Download (Duration: 32:55 — 45.2MB)
Subscribe: Apple Podcasts | Spotify | More
Every winter for the past 17 years, proprietors of Lapland Driving School in Sweden prepare acres of frozen tundra for the specialty automotive niche of drifting while ice driving.
The facility, offering 14 varied circuits on nearly 3,000 acres, is located at Lake Udjaur near Arjeplog in Sweden. It's a three-hour airplane flight from Munich, Germany or Paris, France.
Ice Driving: Fast & Controlled
The lure of learning the skills to maneuver elite vehicles at high speeds on challenging, albeit on controlled surfaces, attracts participants from around the world, California to Brazil.
Alix Masson, marketing director for the driving school, is our guest on this episode of The Weekly Driver podcast.
Co-hosts Bruce Aldrich and James Raia contacted Masson in Paris as the driving school was preparing for the first of this year's guests.
Ice Driving: Five Formula-1 Tracks
Masson explains it takes 10 professionals with more than 40 years of combined experience to prepare the ice driving circuits. Among the courses are at 1:1 scales formula-1 tracks such as YAS Marina in Abu Dhabi, Circuit Paul Ricard, Nürburgring, Le Mans and Silverstone. Oval tracks and other training tracks are also offered.
"We are the biggest driving center in the world," says Masson, whose career has included marketing different automotive racing disciplines. "We have 30 cars in the fleet and in the months from January to March when it is the coldest, you are welcome to come with us and everyone learns how to drift."
In drifting, a driver forces their car to slide sideways while ice driving through a turn. Accomplished drifters can control what occurs when their vehicle's tires no longer grip the road.
Ice Driving: Practice Takes Times
"After two or three days of training you are able to reach 200km per hour on the ice," Masson says of the skills learned at Lapland Driving School. "But the most important thing is to take as much fun as you can."
According to the website:
"14 Circuits in total spread over our nearly 3,000-acre private frozen lake, the equivalent of 6 times the area of Monaco. It's a Herculean task, with more than 5,000 man-machine hours necessary from November 1st to ensure that the world's largest driving center is operational by January 8th. The officially-licensed Formula 1 circuits are constructed to meter accuracy thanks to GPS coordinates."
Please join Bruce and me in our discussion with Masson about the unique world of drifting while ice driving. We discuss the vehicles used, what the instruction involves and the various travel packages available for potential participants.
The Weekly Driver Podcast encourages and appreciates feedback from our listeners. Please forward episode links to family, friends and colleagues. And you are welcome to repost links from the podcast to your social media accounts. The idea of more eyeballs on more content works for us.
Support our podcast by shopping on Amazon.com. A graphic display at the bottom of the post links to automotive selections of the online retailer. But there's also a search function for anything available directly from the site.
If you shop via this site, we receive a small commission. It helps us continue to produce independent content. The site began in 2004 and includes more than 700 reviews.
The podcast is in its fourth year, and we've had a diverse collection of guests — famous athletes, vintage car collectors, manufacturer CEOs, automotive book authors, industry analysts, a movie stuntman and episodes from auto shows and car auctions.
Please send comments and suggestions for new episodes to James Raia via email: [email protected].
All podcast episodes are archived on theweeklydriver.com/podcast
Every episode is also available on your preferred podcast platform. Several of the more prominent platforms are listed below.
Article Last Updated: January 21, 2022.
About the Author
Latest Posts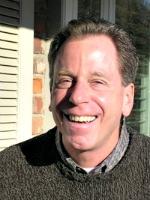 A sports, travel and business journalist for more than 45 years, James has written the new car review column The Weekly Driver since 2004.
In addition to this site, James writes a Sunday automotive column for The San Jose Mercury and East Bay Times in Walnut Creek, Calif., and a monthly auto review column for Gulfshore Business, a magazine in Southwest Florida.
An author and contributor to many newspapers, magazines and online publications, James has co-hosted The Weekly Driver Podcast since 2017.