Podcast: Play in new window | Download (Duration: 19:28 — 26.7MB)
Subscribe: Apple Podcasts | Spotify | More
If the entrepreneurs at MACA get what they're were hoping for at CES, motorsports enthusiasts may soon be watching racing featuring the MACA Flying Formula 1 Car. The fast and futuristic-looking vehicle is called a "Carcopter." It could change motorsports, or so its creators believe.
Much different but the same, Nicolas Muron, founder ad CEO of Moonbikes (www.moonbikes.com) believes his electric snowbikes will be a new way to travel on snowmobile trails and on private land.
The two new vehicles were featured at the recently concluded Consumer Electronics Show in Las Vegas.
The principles involved are my guests on this episode of The Weekly Driver Podcast.
Co-host Bruce Aldrich is the producer of this episode in Sacramento. I attended the show and spoke with our guests during the first night of the three-day gathering called CES Unveiled.
With the slogan, "Future is in the Air," MACA (www.macaflight.com), still a prototype, is an aerodynamic speed machine its aviation brain trust hopes will become the first (manned) flying hydrogen Formula 1 car. It's billed with a top speed of 153 miles per hour.
Former fighter pilot Thierry de Boisvilliers and former Airbus executive Michael Krollak are the creators of the hydrogen-powered racer. They hope by 2023 races will be held by drivers in the lightweight, twin helicopter-blade vehicles hovering around tracks.
The pending idea is an effort to reduce the carbon emissions produced by traditional combustion engines on the Formula 1 track.
"We developed this because we really want to go faster use this technology using hydrogen," said de Boisvilliers. "The vehicle is seven meters (23 feet) long and there's one pilot on board. We will fly the first one by the end of 2022 and are doing all of the environmental appraisings and we are developing the race concept."
Muron, self-describes as a "motor and tech lover," beliveves winter recreation enthusiasts needed another transportation mode. The Moonbike lineup was developed during the winter of 2015 when the inventor was visiting his grandparents' home in the small village of Saint-Nicolas-de-Véroce in the French Alps.
Snowmobiles are too noisy and emit too much pollution. Muron's Moonbike idea, a "silent sled," was born.
The Weekly Driver Podcast encourages and appreciates feedback from our listeners. Please forward episode links to family, friends and colleagues. And you are welcome to repost links from the podcast to your social media accounts. The idea of more eyeballs on more content works for us.
Support our podcast by shopping on Amazon.com. A graphic display at the bottom of the post links to automotive selections of the online retailer. But there's also a search function for anything available directly from the site.
If you shop via this site, we receive a small commission. It helps us continue to produce independent automotive content. The site began in 2004 and includes more than 700 reviews.
The podcast is in its fourth year, and we've had a diverse collection of guests — famous athletes, vintage car collectors, manufacturer CEOs, automotive book authors, industry analysts, a movie stuntman and episodes from auto shows and car auctions.
Please send comments and suggestions for new episodes to James Raia via email: [email protected].
All podcast episodes are archived on theweeklydriver.com/podcast
Every episode is also available on your preferred podcast platform. Several of the more prominent platforms are listed below.
Amazon.com
iheartradio
Spotify
Article Last Updated: January 9, 2022.
About the Author
Latest Posts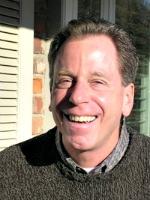 A sports, travel and business journalist for more than 45 years, James has written the new car review column The Weekly Driver since 2004.
In addition to this site, James writes a Sunday automotive column for The San Jose Mercury and East Bay Times in Walnut Creek, Calif., and a monthly auto review column for Gulfshore Business, a magazine in Southwest Florida.
An author and contributor to many newspapers, magazines and online publications, James has co-hosted The Weekly Driver Podcast since 2017.