Italian carmakers' lyrical names define what automotive art on four wheels should be called. Is there a better-named vehicle in the supercar stratosphere than the Maserati Quattroporte Trofeo?
So isn't it ironic? The first supercar in 16 years presented by the manufacturer that began in Bologna, Italy, more than a century ago has a ho-hum name. Meet the 2021 Maserati MC20.
The MC20 designation stands for Maserati Corse 2020 and celebrates the brand's return to racing. A mid-engine supercar, the new Maserati succeeds the MC12. But the two relatives share little beyond the carmaker's name and a mid-engine design.
Maserati hasn't debuted a new supercar since 2005, with the MC20 the fourth mid-engine production vehicle in the carmaker's 107-year history. The Bora (1971-1978), Merak (1972-1983) and MC12 (2004-2005) also featured the unique configuration that enhances the vehicle's overall traction.
Presented as a two-seat coupe or convertible, Maserati is still naturally aspirated. But even old-style carmakers will make concessions to rapidly advancing technology and environmental concerns. A plug-in, all-electric MC20 is on the horizon this year. The all-wheel-drive variant is expected to have a 240-mile range and quicker acceleration than its gas stablemate.
2021 Maserati MC20: Fast & Light
Constructed with carbon fiber and aluminum, the Maserati MC20 offers supercar performance. It's propelled with an eight-speed, twin-combustion system called Nettuno and borrowed from Formula 1 race cars. It's matched to an eight-speed automatic transmission.
Acceleration is 0-to-60 miles per hour in 2.9 seconds, the benefits of a 630-horsepower V6. The estimated MSRP is $215,000.
Beyond its Italian heritage, Maserati vehicles are renowned for their top-line interior craftsmanship and engine growl. A Maserati's vocal pedigree is unlike any other car on the road or track.
The car's engine music sound is amplified in the Spot driving mode; the adaptive suspension and the responsiveness are sharpened. No other car has an engine roar so pleasantly prominent. It can be heard from far down the street, and it's a good thing.
The new Maserati, like all of its siblings, has a skilled interior designer's signature. The steering wheel is made from carbon fiber and micro-suede. The dash is minimalist and features a 10-inch display; a second, horizontally mounted touchscreen is mounted under air vents. It showcases a full complement of infotainment functions. The Maserati MC20 eatures Alcantara trim with blue accents. The carmaker's tradition of detailed stitching is omnipresent.
Despite its interior simplicity, the Maserati's interior is upscale and sport-oriented. Aluminum pedals and carbon fiber trim complement the top-line upholstery. Six exterior paint colors are offered, all two-toned like saddle shoes with a black carbon roof.
Rearview issues in supercars are well-documented. Maserati combats shortcoming with a digital rear-view mirror. It has a rear-facing camera that provided an image of what's behind the car to a frameless inside rearview mirror positioned on the windshield.
Supercars aren't family haulers, but the Maserati MC20 has sufficient room for two occupants who enter and exit via butterfly doors. Don't expect to carry much; the Maserati has only 5.3 cubic feet of cargo space. The MC20 is now debuting in Europe, with an anticipated launch in the United States later this year.
The MC20 is part of the carmaker's most recent attempt to rebuild its once lofty status. Maserati sold 34,000 vehicles globally in 2018, but only 19,000 in 2019.
What Maserati didn't do with its new supercar is impressive. No fancy marketing claims or boastful cliches. The MC20 will let its performance and beauty speak for itself. It has plenty to say without a fancy name.
RELATED CONTENT
2019 Maserati Levante growls Italian, but luxury SUV misfires
Rare Maserati gets rare drive at Laguna Seca
Article Last Updated: January 14, 2021.
About the Author
Latest Posts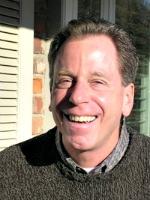 A sports, travel and business journalist for more than 45 years, James has written the new car review column The Weekly Driver since 2004.
In addition to this site, James writes a Sunday automotive column for The San Jose Mercury and East Bay Times in Walnut Creek, Calif., and a monthly auto review column for Gulfshore Business, a magazine in Southwest Florida.
An author and contributor to many newspapers, magazines and online publications, James has co-hosted The Weekly Driver Podcast since 2017.