Podcast: Play in new window | Download (Duration: 31:20 — 43.0MB)
Subscribe: Apple Podcasts | Spotify | More
Aaron Gold is a veteran automobile writer who has contributed to many print and online publications. He's as enthusiastic about his work as anyone in the industry, and it shows in his articles and in conversation.
A staff writer for Automobile, Gold is our guest on this week's episode of The Weekly Driver Podcast. Co-hosts Bruce Aldrich and James Raia discuss the automotive industry with the journalist, with a particular interest in several of his recent articles.
Canada isn't an automotive powerhouse, but Gold recently wrote: "Who Knew Canadian Cars Were a Thing? Well, They Are."
The article detailed Bricklin Motors to Conquest Vehicles, Felino to Magnum, Electra Meccanica to McLaughlin and several unique offerings. We hadn't heard of several of the vehicles, which made Gold's article all the more interesting.
Aaron Gold: Automobile Writer Has Fun
Gold recently wrote: "Far Out and Funky Forgotten Cars of the 1970s Worth Remembering" and "The All-New 2021 Rolls-Royce Ghost Releases You From Sorrow."
Automobile was founded in 1986 with the working motto: "No Boring Cars."
The publication ceased its print edition in early 2020, but the online edition remains true to the publication's mission.
Among other recent articles, Gold's has written: "How I Met Your Mother: Chevrolet's Bad-Ass Monte Carlo" and "Bugging Out: We Take a 1949 VW Beetle on a Fascinating 1949 Architectural Tour."
And we couldn't help ourselves. We thoroughly enjoyed talking about another article: "Far Out and Funky: 12 Forgotten Cars of the 1970s That Are Worth Remembering."
Cars are serious business. But please join us for a light-hearted podcast episode with journalist Aaron Gold.
The Weekly Driver Podcast encourages and appreciates feedback from our listeners. Please forward episode links to family, friends and colleagues. And you are welcome to repost links from the podcast to your social media accounts.
Support our podcast by shopping on Amazon.com.
Please send comments and suggestions for new episodes to James Raia via email: [email protected].
All podcast episodes are archived on theweeklydriver.com/podcast
Every episode is also available on your preferred podcast platform:
Article Last Updated: November 17, 2020.
About the Author
Latest Posts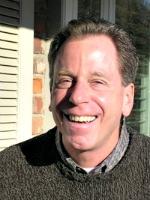 A sports, travel and business journalist for more than 45 years, James has written the new car review column The Weekly Driver since 2004.
In addition to this site, James writes a Sunday automotive column for The San Jose Mercury and East Bay Times in Walnut Creek, Calif., and a monthly auto review column for Gulfshore Business, a magazine in Southwest Florida.
An author and contributor to many newspapers, magazines and online publications, James has co-hosted The Weekly Driver Podcast since 2017.