Podcast: Play in new window | Download (Duration: 34:29 — 47.3MB)
Subscribe: Apple Podcasts | Spotify | More
Todd Reiners is a race car enthusiast and philanthropist in Sacramento. He competes in vintage cars and is as passionate about his collection as anyone.
Reiners is our guest on Episode #154 of The Weekly Driver Podcast. He discusses his long-time appreciation for cars as well as his fund-raising efforts and a unique, moving experience he shared with those less fortunate.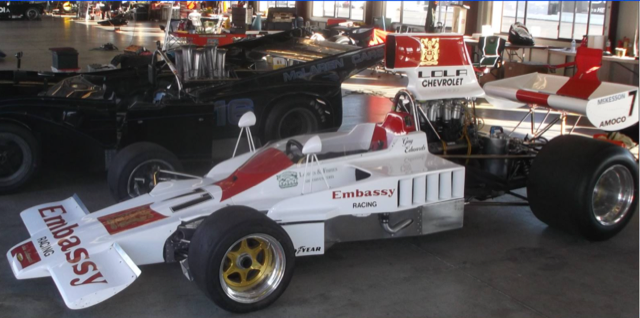 As a daily driver, Reiners negotiates Sacramento in a 1994 Honda Accord "with a dent."
But it's Reiners' other vehicles he prefers to discuss. They include:
* 1971 Detomaso Pantera, 351 CI Cleveland V8 Supercharged 600 HP;
* 1972 Plymouth Barracuda, 383 CI V8;
* 1974 Formula 5000 Vintage Lola T332 Chevy 305 Stock Block, Lucas McKay Injection 600 HP, 1200 pounds;
* 1983 Lotus Esprit Turbo, 2.3 4 Cylinder Lotus 910 285 HP;
* 1984 Porsche Carrara, 3.2 Flat 6;
* 1985 Ferrari 308 GTSI, 3.0 V8.
Todd Reiners: Race Car Driver, Philanthropist
About a decade ago, Reiners, the Executive director at HOPE, Inc., who also works for McKesson Corporation and The McClatchy Company, had a keen idea to incorporate his interest in racing with the desire to help the Sacramento community.
Reiners wasn't particularly comfortable with the attention, but he agreed to let the Sacramento Bee write an article on his Formula 500 Grand Prix car and its unusual crew.
Reiners trained some of his homeless friends to change tires, fuel the car the work on his pit crew during a race. The car was sponsored by Loaves & Fishes, the Sacramento area's largest homeless service provider.
Several thousand dollars were raised for the sponsor. And as added karma for the day, Reiners won the race.
Please join co-hosts Bruce Aldrich and James Raia as we interview Reiners about his amateur racing career, his enjoyment of working on his cars and his philanthropic interests.
The Weekly Driver Podcast encourages and appreciates feedback from our listeners. Please forward episode links to family, friends and colleagues. And you are welcome to repost links from the podcast to your social media accounts.
Support our podcast by shopping on Amazon.com.
Please send comments and suggestions for new episodes to James Raia via email: [email protected].
All podcast episodes are archived on www.theweeklydriver.com/podcast
Every episode is also available on your preferred podcast platform:
RELATED CONTENT
Podcast #114, Indianapolis Motor Speedway Set For Autonomous Race
Podcast #131: Greg Griffin Races A Ferrrari, Builds Florida Homes
David Letterman: Late Night Comedy, Sex and Race Cars
Article Last Updated: November 3, 2020.
About the Author
Latest Posts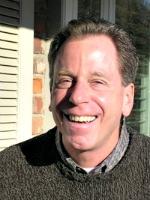 A sports, travel and business journalist for more than 45 years, James has written the new car review column The Weekly Driver since 2004.
In addition to this site, James writes a Sunday automotive column for The San Jose Mercury and East Bay Times in Walnut Creek, Calif., and a monthly auto review column for Gulfshore Business, a magazine in Southwest Florida.
An author and contributor to many newspapers, magazines and online publications, James has co-hosted The Weekly Driver Podcast since 2017.