Podcast: Play in new window | Download (Duration: 32:48 — 45.0MB)
Subscribe: Apple Podcasts | Spotify | More
Chuck Woodbury has traveled in his motorhome for as long as two years at a time. He recently returned to his Washington state home from a seven-month RV trip that began as an expected far shorter journey. It quickly changed.
In February, the first outbreak of COVID-19 occurred in a nursing home in Kirkland, Washington, six miles from where Woodbury lives in Everett. At least 37 people died.
Early in their trip, Woodbury and his companion Gail Meyring heard the news from home and decided to remain on the road.
Woodbury, the editor and publisher of RVTravel.com, is our guest on Episode #140 of The Weekly Driver Podcast.
The coronavirus has impacted the RV industry
Co-hosts Bruce Aldrich and James Raia discuss with Woodbury how the coronavirus affected his journey. How did the virus affect various campgrounds and trailer parks in different states?
Woodbury, previously a guest on our podcast in episodes Nos. 25 and 104, also discusses the industry's boom.
With restaurants, movie theaters, grocery stores and airline travel all suffering during the virus, sales have escalated. For dubious reasons, the motorhome industry, which had tapered in recent years, is returning to a peak when about a half-million vehicles were sold per year.
According to a recent article in the Los Angeles Times, sales have increased by nearly 200 percent in the last year, via statistics provided by an industry association.
The article's author, describing RVing, wrote: "Travelers carry their homes, complete with personally sanitized bedrooms, bathrooms and kitchens, with them in tortoise-like fashion."
As an industry advocate with a critical eye on the lack of quality control in craftsmanship and repair, Woodbury also discusses the manufacturing component of the industry.
Can the new demand be meet by consistency in the manufacture of new motorhomes? Or will quality control remain problematic?
With more travelers on the road in RVs, can the repair industry work efficiently and with consistency in quality control?
Woodbury gives his opinions on those topics and several others during our 30-minute conversation. He's concerned about how reservation systems will work? Will campgrounds and state parks experience overcrowding?
In a recent issue of the RVTravel.com newsletter, Woodbury wrote in his Roadside Journal:
"If this buying frenzy continues, I worry that there may often be times when there is no place to stay with an RV except on public lands or in Walmart parking lot. But that's not part of the 'RV dream' for most of the newbies."
"They are not campers in the sense of roasting marshmallows over the campfire, and most never dreamed that one day they could be so lucky to sit in their lawn chair in a Walmart parking lot and celebrate solar-heated asphalt."
Please join Bruce and me as we talk with a preeminent industry expert about the current and potential future of RV travel.
The Weekly Driver Podcast encourages and appreciates feedback from our listeners. Please forward episode links to family, friends and colleagues. And you are welcome to repost links from the podcast to your social media accounts.
Support our podcast by shopping on Amazon.com.
Please send comments and suggestions for new episodes to James Raia via email: [email protected].
All podcast episodes are archived on www.theweeklydriver.com/podcast
Every episode is also available on your preferred podcast platform:
To listen to previous episodes of The Weekly Driver Podcast with Woodbury as our guest, visit:
Episode #25: Website publisher shares RV horror stories on Facebook
Episode #104: RV expert discusses the ever-changing industry
Article Last Updated: July 2, 2020.
About the Author
Latest Posts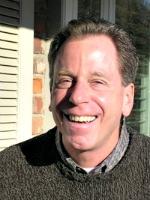 A sports, travel and business journalist for more than 45 years, James has written the new car review column The Weekly Driver since 2004.
In addition to this site, James writes a Sunday automotive column for The San Jose Mercury and East Bay Times in Walnut Creek, Calif., and a monthly auto review column for Gulfshore Business, a magazine in Southwest Florida.
An author and contributor to many newspapers, magazines and online publications, James has co-hosted The Weekly Driver Podcast since 2017.