Grande Prairie, Alberta is a petroleum and agriculture-dominant city about 300 miles northwest of Edmonton. Winter driving is brutal. Citizens and seasonal oil field workers mostly rely on pickup trucks or sport utility vehicles.
A few years ago, when visiting the city for several days during the late summer Tour of Alberta, the now-defunct professional cycling event, I re-enacted a version of the old family vacation game. But instead of counting license plates from different states, I counted vehicles.
On two early morning runs with temperature in the mid-30s, I categorized the first 25 vehicles viewed. Combined, 43 of the 50 were pick-ups or SUVs. The roads were icy and muddy, potholes plentiful. Driving a heavy, all-wheel-drive vehicle made sense.
Pickup trucks top sales for decades
With increasing trendiness, pickup trucks and SUVs now also fully control the automotive industry in the United States. Regardless of weather, altitude, road conditions, fuel prices or environmental concerns, the top-eight best-selling vehicles in 2019 were pickups or SUVs. Sedans and sports car sales have plummeted.
Pickups, notably the Ford F-Series, have topped sales for decades. But new Ford F-Series purchased are approaching one million per year. About 17 million new vehicles were purchased in the United States in 2019.
The SUV market surge is more recent, and it's now the largest-selling segment, with automotive industry analysts predicting SUVs sales many reach a 50 percent share of the market this year. And who knew Bentley, Lamborghini, Porsche and Ferrari would offer SUVs?
SUVs join pickup trucks in dominance
Only a few mainstream manufacturers don't offer an SUV. And many of the carmakers selling family haulers seem to be creating remarkably similar vehicles. But few SUVs, stand out, notably three recently test-driven:
• The 2020 Land Rover Range Rover could be the only luxury SUV equally comfortable on rugged off-road terrain as it is approaching the valet at an upscale gathering. The HSE (High Standard Equipment) trim has a turbocharged six-cylinder with 3-liter and 395 horsepower. It's also categorized as MHEV (Mild Hybrid Electric Vehicle) and is available as a diesel.
The vehicle's luxury is equally impressive. With its big windows and big open-space interior, the Land Rover defines spaciousness. Competitors offer smoother rides, but powerful machine's superior noise insulation results in no wind, tire or road noise.
Technology is state-of-the-art, and all come at a cost. Seven options offend are all at least $1,000, with the driver-assist package alone a hefty $4,000. But the Land Rover Range Rover also has a status factor price of $111,554, a sufficiently large enough mount for a long pause.
• The 2020 Mercedes-Benz GLB250 is new this year and defines how specific the SUV market has come. The GLB is positioned between the subcompact GLA and the larger GLC. The German manufacturer must think a third option is needed.
Competitors include the BMW X1, Volvo XC40 and Audi Q3. The GLB has all of Mercedes' newfangled technology wizardry, including personal assistant-style commands. Exterior styling is upright and boxy. Standard seating in the two-row option if five.
The 2-liter, inline-4 turbocharged engine produces 221 horsepower. It's propelled by an eight-speed automatic transmission with and an old-school shifter arm behind the steering wheel. The MSRP is value-oriented at $38,600. Several single options and packages catapult the price nearly $20,000. But the new Mercedes still seems right. It's classy and rugged. Fuel efficiency is 23 mpg in the city, 31 mpg on the freeway.
• The 2020 Infiniti QX50 is as varied as any luxury compact SUV. It's available in five trims, all equipped with 2.0-liter four-cylinder engines with 268 horsepower and continuously variable transmissions. Front-wheel drive is standard, with all-wheel drive available on all trims.
Throughout its lineup, Infiniti offers a lengthy standard features list. The top-line Autograph trim has nearly every feature of every other trim. But a hands-free liftgate, upgraded interior upholstery and trim, and the feature-crammed Climate and ProActive packages and more safety features tale QX50 to another level.
The MSRP is $55,850, the total price $60,070. Fuel efficiency is 22 mpg in city driving, 28 mpg on the highway. Luxury compact SUV seems contradictory. The Infiniti QX50 redefines the term.
Article Last Updated: April 9, 2020.
About the Author
Latest Posts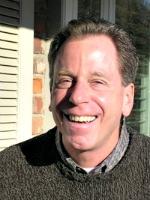 A sports, travel and business journalist for more than 45 years, James has written the new car review column The Weekly Driver since 2004.
In addition to this site, James writes a Sunday automotive column for The San Jose Mercury and East Bay Times in Walnut Creek, Calif., and a monthly auto review column for Gulfshore Business, a magazine in Southwest Florida.
An author and contributor to many newspapers, magazines and online publications, James has co-hosted The Weekly Driver Podcast since 2017.