Podcast: Play in new window | Download (Duration: 35:39 — 49.0MB)
Subscribe: Google Podcasts | Email | RSS
The Chevrolet Camaro ZL1 to the Chrysler Pacifica Hybrid and the Kia K900 to the Toyota Camry. These four diverse vehicles are on the list of the 2019 Best Cars and Trucks of the Year, announced by The Weekly Driver Podcast.
Podcast co-hosts Bruce Aldrich and James Raia discuss the list on episode #116 of the weekly program that reports on all things automotive.
As is our logical way, we wait until the end of the year to name our selections. As in previous years, the 2019 choices were selected only from the list of 35-40 cars and trucks manufacturers provided for weekly reviews for my weekly syndicated automotive column. It's published by Bay Area News Group in San Jose, California, Motors Matters in Delaware and Gulfshore Business in Naples, Florida.
Bruce also drove most of the cars on the list and we have a lively discussion during the podcast. Which is to say, we disagreed on some of the choices.
The 10 vehicles on the 2019 Best Cars and Trucks list include manufacturers from the United States, South Korea and Japan.
The Weekly Driver has been writing about our main automotive vent for years. How do prestigious industry publications determine their vehicles-of-the-year selections before the calendar year starts?
Selecting a list of the year's best at the end of the calendar year makes sense. How can a 2020 list be announced (several have) in December of 2019 when not all of the 2020 models vehicles are available.
Here's the list in alphabetical order of the 2019 Best Cars and Trucks of the Year:
Chevrolet Camaro ZL1, Chrysler Pacifica Hybrid, GMC Sierra, Honda Civic, Hyundai Ioniq Hybrid, Infiniti QX80, Kia K900, Lexus LS500, Subaru Ascent, Toyota Camry.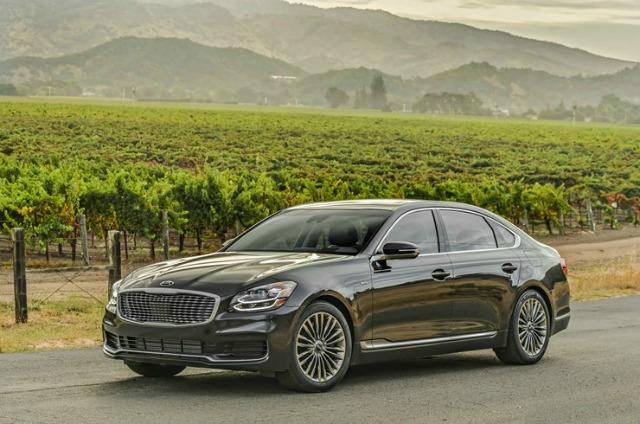 All of the vehicles on the list are reviewed on The Weekly Driver.com.
The Weekly Driver Podcast encourages and appreciates feedback from our listeners. Please forward episode links to family, friends and colleagues. And you are welcome to repost links from the podcast to your social media accounts.
Support our podcast by shopping on Amazon.com.
Please send comments and suggestions for new episodes to James Raia via email: [email protected]
All podcast episodes are archived on www.theweeklydriver.com/podcast
Every episode is also available on your preferred podcast platform:
Google Play
iTunes
Spotify
Stitcher
iheartradio