For every cyclist competing in a professional bike race, there's seemingly a corresponding vehicle. But it's not an exact parallel. In fact, in top-level races, there are several times more team, organization, media and sponsor vehicles, equipment trucks, fans' motorhomes, police cars and motorcycles than competitors.
Like the cyclists, race vehicles get down time at hotels, but otherwise, they're all almost always on the move, climbing mountains, negotiating narrow roads and descending at top speeds.
Volvo saw an opportunity at this year's event and provided three V60 AWD T6 Inscription trim wagons for the seven-rider team. Team managers Michael Sayers and Michael Creed are driving the cars during every stage.
Scott Schnitzspahn, USA Cycling's vice president of Elite Athletics, has often piloted the third vehicle. Several European manufacturers, including Fiat, Citroën, Peugeot and Renault, have also had partnerships with the Tour de France and other international cycling events.
All of the vehicles' drivers enthusiastically praised the Volvo V60s as ideal vehicles in bike racing caravans but simultaneously as luxury wagons.
Co-hosts Bruce Aldrich and I discuss the Volvo and my vehicle during the 14th annual event, a 2019 Volkswagen GLI, in Episode #87 of The Weekly Driver Podcast.
I've driven from start to finish during the race's editions, this year from Sacramento to South Lake Tahoe and then on a North to South route toward the finish in Pasadena on May 18.
I've driven about 900 miles so far in the Jetta GLI, and it has performed admirably as a four-door sedan with a sports car persona. For example, it's rated at 32 mph on the freeway. I've averaged 35.6 mpg.
Bruce, who hosts the episode from Sacramento, and I also talk about the history of vehicles in the Tour de France. I'm reporting from during a morning break before continuing to the end of stage 4 in Morro Bay, California.
The Weekly Driver encourages and appreciates feedback from our listeners. Please forward episode links to family, friends and colleagues. And you are welcome to repost links from the podcast to your social media accounts.
Support our podcast by shopping on Amazon.com.
Please send comments and suggestions for new episodes to James Raia via email: [email protected].
All episodes of the podcast are archived on www.theweeklydriver.com/podcast
Every episode is also available on your preferred podcast platform:
The Weekly Driver Podcast is presented by www.americanmuscle.com.   
Article Last Updated: May 28, 2019.
About the Author
Latest Posts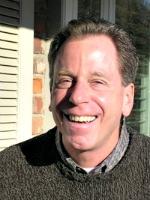 A sports, travel and business journalist for more than 45 years, James has written the new car review column The Weekly Driver since 2004.
In addition to this site, James writes a Sunday automotive column for The San Jose Mercury and East Bay Times in Walnut Creek, Calif., and a monthly auto review column for Gulfshore Business, a magazine in Southwest Florida.
An author and contributor to many newspapers, magazines and online publications, James has co-hosted The Weekly Driver Podcast since 2017.