Hyundai and Kia, the related and increasingly popular South Korean carmakers, have stalled for the second time in two years with the recall of 1.4 million cars and SUVs in the United States and Canada because of potential engine failure.
The issue, according to documents released by the U.S. National Highway Traffic and Safety Administration, is caused by debris left in the manufacturing process that can restrict oil flow to connecting rod bearings.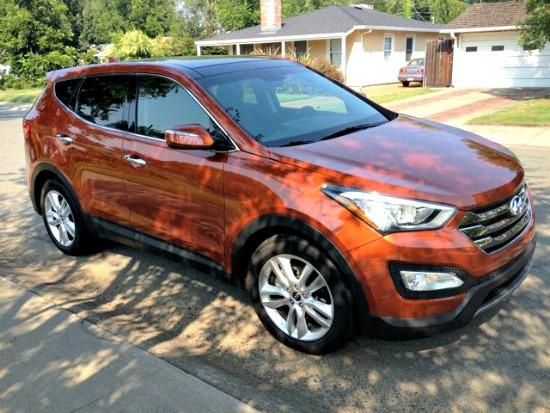 The restriction can increase temperatures can result increased wear and fail and engine stalling. Owners of vehicles with the issue will hear a knocking sound from the engine and may see a dashboard warning light.
The recall including 2013 and 2014 Hyundai Santa Fe Sport SUV and Sonata midsize cars. Also covered are Kia Optima midsize cars from 2011 through 2014, Kia Sportage SUVs from 2011 through 2013 and Kia Sorento SUVs from 2012 through 2014.
The South Korean recall includes Hyundai's Grandeur and Sonata sedans and Kia's K5, K7 and Sportage engines produced from 2009 to 2013.
All have either 2-Liter or 2.4-Liter gasoline engines. The U.S. engines were made in Alabama.
The two carmakers will notify owners and dealers will inspect the engines. They'll replace the block if needed at no cost to owners. The recall is scheduled to start May 19.
Neither manufacturer has reported any crashes or injuries.
In September of 2015, Hyundai recalled 470,000 Sonata sedans from the 2011 and 2012 model years with the same engines.
Hyundai and Kia combined are the world's fifth-largest automaker.