The ugliest car ever made is an ideal topic over a great burger and couple of beers. There's plenty of room for discussion. But the worst car ever? There seems to be a consensus: The Hoffmann Auto-Kabine.
M. Hoffmann, a post-WWII engineer and entrepreneur, built bicycles and Vespas in Germany in the late 1940s and then decided to entry automobile manufacturing. It was disastrous.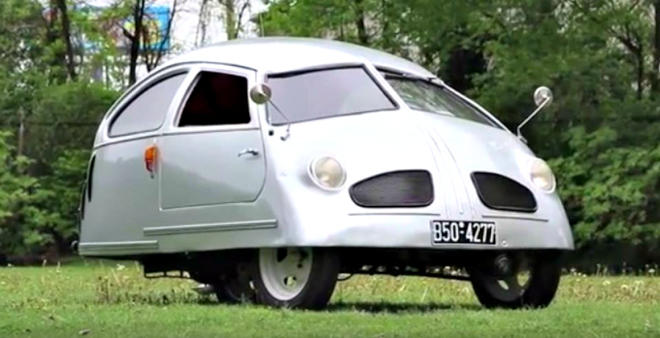 The Auto-Kabine microcar, which resembles a VW Bug on steroids, couldn't have been a more contrary mechanical assemblage.
The engine drives the single rear wheel mounted on a cradle. It pivots on a kingpin in the center of the vehicle's triangular frame. An extraordinarily complex lever mechanism operates the steering. The short wheelbase, rear-wheel steering proved to be the vehicle's demise. The engine was a 200cc single-cylinder with 6.5 horsepower.
There was little control or stability except at low speeds. The top speed was about 27 miles per hour. 
 
In its three-year tenure, about 100 Auto-Kabine microcars were manufactured, with a cost of $690.
The Auto-Kabine microcars remaining are relegated to private collections and displayed at vintage car shows.
One reviewer described the Auto-Kabine experience as "driving a forklift at high speed."
Jason Torchinsky, a writer and commentator for Jalopnik, reviewed the Hoffmann. He lived to tell the story of the "worst car ever."