The backlash surrounding the delay and recent official SEC filings for fledgling Elio Motors has resulted in a lawsuit by a wannabe customer who now wants his deposit returned.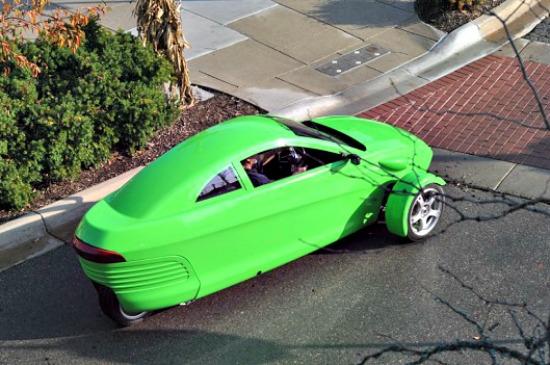 As reported on the website Gas 2.0, a posting on Reddit by a user named jimmbybob479 details his small claims court action against the manufacturer of a three-wheel vehicle that has been delayed for several years.
According to the Elio Motors website, more than 68,000 interested buyers have made deposits for the $7,300 vehicle touted as getting 84 mph and a top speed of 100 mph.
The person seeking his deposit returned, wrote: "I looked up their registered agent in my state, filed a small claims lawsuit with my local justice of the peace and paid to have a constable serve the papers to their registered agent. Anyone else done this yet?"
The inquiry received its share of responses, including: "They (Elio Motors) deserve all the hellfire that will soon be directed against them. They still don't appear to have an actual prototype on the roads now seven years after the debut of P2 in February 2010, which is when they began making these fantastic claims."
Another comment read: "They might not even have enough money in the bank to pay you back your deposit."
For the third straight year, Elio, the company that seeks to revolutionize the automotive industry recently announced another delay in its vehicle's debut — until 2018.
Several media outlets, including The Weekly Driver, recently reported the automaker has about $100,000 in the bank and debt of more than $123 million, according to a Security Exchange Commission document.
Elio said the $123 million is not debt but accumulated deficit.
Here's his full statement:
"Some media outlets recently misreported information from Elio Motors' September 30, 2016, financial statements filed with the SEC in November 2016. Instead of having over $123 million in debt, Elio Motors had over $123 million in accumulated deficit. Accumulated deficit refers to a company's accumulated historical losses. It is not the same as debt.
At September 30, 2016, Elio Motors had a debt of approximately $38.8 million. A significant portion of Elio's accumulated deficit represents the amounts incurred for engineering, research and development work. These amounts are expensed as incurred and contribute to Elio's operating losses, which in turn are reflected in the accumulated deficit."
The vehicle was initially promoted with a pending price of $6,800, but was increased $500.
Elio also promised 1,500 jobs in a former General Motors manufacturing plant in Shreveport, Louisiana. The jobs have not materialized.
The former mayor of Shreveport, Cedric Glover, told a local television station: "Those who have purchased a reservation for a car, just need to realize it is money lost."