The tall, lanky guy getting into the car parked next to mine contorted his frame into a 2016 Mazda MX-5 Miata. I unfolded my body to exit another MX-5, the same year and color. Both vehicle's rag tops were down.
"You're a tall guy for a small car," I said during the parking lot exchange. "Yeah, I'm 6-4, but it's worth every second of it," he said, as we both smiled while acknowledging our twin vehicles.
And so it is for enthusiasts of the little, lightweight sports car that can. Like aficionados of muscle cars, pick-up trucks and minivans, MX-5 fans are as passionate as the owners in any car segment.
For the past quarter century or so, no vehicle has epitomized the ideal way to zip along on a winding country with the top down on a warm weekend afternoon like the Mazda MX-5.
There's little doubt why in early 2016, worldwide sales of the MX-5 surpassed one million since its debut in 1989.
"It's like you are one with the car," said Kathi Greene, the Internet Fleet Director who has worked at Capitol Mazda in San Jose for more than 20 years. "You get into the car, start it, and it's like it's reading your mind."
Greene cites the MX-5's 50-50 weight distribution, the functionality of the retractable hard top and soft top, and the Mazda's responsiveness as key reasons for its enduring legacy.
The 2016 model debuted the car's fourth generation, but a few months later I was among the early reviewers of the 2017 edition. It only has a few minor tweaks, except for a new design in the return of hardtop RF (Retractable Fastback).
The MX-5 advances via a 2.0-liter, four-cylinder engine with 155 horsepower, and it's available in three trims. My test vehicle, reviewed months before the car was accessible to the public, was the top-line Grand Touring.
After a loss of 200 pounds from 2015 to last year, the MX-5's acceleration improved about a half-second. It's 100 pounds lighter in 2017 and now weighs less than 2,000 pounds. With a six-speed manual transmission, it accelerates from 0-60 mph in 6.2 seconds. Its fuel efficiency remains with gas mileage averages of 27 mpg in the city and 34 mpg on the highway.
In addition to its six-speed manual transmission with a nifty short-throw shifter, the Grand Touring edition has a steering wheel, shift knob, and parking brake all wrapped in leather.
Standard features include: LED headlights and taillights, air-conditioning, push-button ignition, a height-adjustable driver seat and cruise control and a manually retractable black soft top with a glass rear window.
A Bluetooth-ready phone with audio connectivity and a six-speaker sound system with a CD player, USB port and an auxiliary audio jack headline technology are standard. Technology features include a blind spot monitoring alert, a lane departure warning system, and heated side mirrors.
Convertibles are universally more fun to drive with their tops retracted. The MX-5 is no exception. It's the antithesis of elegant driving.
The MX-5 also has a driver's side blind spot (with the top up). It isn't quick from a standstill, but the acceleration substantially improves approaching freeway speeds. Cornering and steering are responsive. A rough, low-to-the-ground experience defines the drive.
As a 6-foot, 200-pound driver, I often felt cramped getting in and out of the MX-5. I had knee pain after several 90-minute test drives. There's little room to stretch out or even to slightly extend limbs. There's limited trunk space.
But isn't that all part of the small sports car allure? The MX-5 is the ultimate fun roadster. It's difficult to drive new without smiling. I was, and so was the 6-foot-4 guy.
(Originally published in the San Jose Mercury News and East Bay Times on Nov. 27, 2016)
Article Last Updated: November 27, 2016.
About the Author
Latest Posts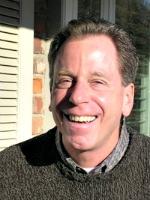 A sports, travel and business journalist for more than 45 years, James has written the new car review column The Weekly Driver since 2004.
In addition to this site, James writes a Sunday automotive column for The San Jose Mercury and East Bay Times in Walnut Creek, Calif., and a monthly auto review column for Gulfshore Business, a magazine in Southwest Florida.
An author and contributor to many newspapers, magazines and online publications, James has co-hosted The Weekly Driver Podcast since 2017.