The fledging Airgas-Safeway cycling team is still seeking competitive clout. But the squad has attracted major attention at the Tour of Utah — if only in the caravan of race vehicles.
The first-year team and its exuberant owner, Chris Johnson, secured the use of two 2015 Porsche Panamera S Hybrids as team cars for the biggest race of the team's short tenure.
Subaru is a race sponsor and there's the usual assortment of manufacturers represented among team vehicles, Kia to Volvo. But it's a safe bet to assume $110,000 high-performance, four-door hybrid sports cars with 380 horsepower are a first in the sport.
"I think cycling is a perfect type of audience; a lot of cyclists drive Porsches," said Johnson, prior to the stage 3 start on Antelope Island State Park. "It's a very nice, high-end clientele within the cycling world.
"I think cyclists can appreciate it. It's a hybrid. It's obviously energy efficient. It's good for the environment. And it has style. Everybody is just turning their head. We want to keep it fun and it is a really practical car."
Johnson drove of the Panamera models to the event from San Francisco, with a friend piloting the other.
Team cars traditional are wagons or crossovers with substantial interior space and wide rooflines for carrying at least a half-dozen bikes and plenty supplies. Each of the Porsche Panamera vehicles carries three bikes with an unique rack system.
"While the Panamera is not a traditional station wagon, it has a pass-through," said Johnson. "There's an incredible amount of space. I'm sure it was designed more for golfers than cyclists, but as a professional cycling team was are taking advantage of its space."
"Typically, we like to carry more bikes, but you have to respect the vehicle. Were using a Porsche-branded racks made by Thule. We're used the full-frame mounts."
Although Johnson didn't calculated his gas mileage while driving to the event, he estimated the Porsche Panamera achieved just under 30 mpg. The cars made it the more than 500-mile trek from San Francisco to Elko, Nev. before requiring additional fuel. It has a 21-gallon gas tank and a eight-speed automatic transmission.
"Yesterday (stage 2), we had some fun on the descent; I'm amazed at how it just holds the road," said Bart Bowen, the team director and the former pro whose personal car is an Audi A6. "In the caravan it's so smooth. There's obviously a sport mode, but if you touch the gas, it's too much. But in the efficiency mode, pacing the guys, it's just classic."
While the Porsches stand out among bike race vehicles, it's not the first time a team has driven unusual cars. Several years ago, the ill-fated Rock Racing team used the gas-guzzling Cadillac Escalade sport utility vehicle during the Tour of California. It was a fitting choice considering its controversy owner, Michael Ball.
"I think his branding was a little more aggressive," said Johnson. "We are trying to be classy and fun. Our image is like a fun young team. And who doesn't like to drive a Porsche?
Article Last Updated: August 6, 2015.
About the Author
Latest Posts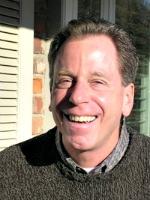 A sports, travel and business journalist for more than 45 years, James has written the new car review column The Weekly Driver since 2004.
In addition to this site, James writes a Sunday automotive column for The San Jose Mercury and East Bay Times in Walnut Creek, Calif., and a monthly auto review column for Gulfshore Business, a magazine in Southwest Florida.
An author and contributor to many newspapers, magazines and online publications, James has co-hosted The Weekly Driver Podcast since 2017.