Some cars, like the Ford Mustang, Volkswagen Beetle and Chevy Impala, have seemingly been around since the model T. It's what happens when carmakers get lucky.
A new car catches on with the public quickly and stays on the market through many generations — like the Mustang — which just turned age 50.
And then there are other cars that, for one reason or another, nearly instantly fail like the Fisker Karma, the Finnish electric vehicle. After poor marketing and vast mechanical issues it folded quickly after about one year of abominable sales in 2012.
For other reasons, most notably, slow sales, some vehicles or vehicle trims fade at the end of the calendar year after a few years of regression. At the end of 2014, we say goodbye to at least 7 cars.
What exactly does that mean for the consumer? If you buy the last model year of a discontinued car, will you get a better deal? If you buy an older model year of a car being discontinued will it be a collectors' car someday and appreciate? Or might it be a novelty car, and thus also a collectors' car — like the ill-fated Pontiac Aztek.
Arguably in its own class of sheer ugliness, the Nissan Murano Cabriolet is an all-wheel-drive, two-door crossover, soft-top convertible. It never found a market after its 2010 debut, and its more than $40,000 price didn't help.
Car and Driver defined the Murano as a "chubby, squinting Halloween pumpkin, an aesthetic not helped by the droptop's bustle butt."
Many other publications mocked the odd-looking machine, too. Its dubious reputation attracted some attention for potential owners who like to buck trends — like those who bought the Pontiac Aztek. But curiosity couldn't save the Murano. Here are the seven vehicles that won't be available in 2015 and a capsule of the Nissan Murano Cabriolet. It made a cameo appearance and is now defunct:
Here's a list of 7 cars to wish farewell in 2015:
Chrysler 200 Convertible
Nissan Cube
Nissan Murano Cabriolet
Scion xD
Toyota FJ Cruiser
Toyota RAV4 EV
Volkswagen Routan
Article Last Updated: July 27, 2023.
About the Author
Latest Posts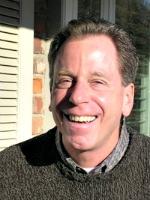 A sports, travel and business journalist for more than 45 years, James has written the new car review column The Weekly Driver since 2004.
In addition to this site, James writes a Sunday automotive column for The San Jose Mercury and East Bay Times in Walnut Creek, Calif., and a monthly auto review column for Gulfshore Business, a magazine in Southwest Florida.
An author and contributor to many newspapers, magazines and online publications, James has co-hosted The Weekly Driver Podcast since 2017.