One of the most entertaining car displays in the nearly yearlong packed calendar of auto shows is the Concours d'LeMons. It's been held in August the past six years in conjunction with the diverse auto week celebration on the picturesque Monterey Peninsula. It's also home to arguably the country's most lofty auto show, the Pebble Beach Concours d'Elegance.
Last year, the Concours d'Lemons expanded to Michigan. Top honor (Worst of Show) was awarded to a 1977 Leata Caballero. Never heard of it? Neither had I. It was made by Stinebaugh Manufacturing in Post Falls, Idaho, and failed. Fewer than 100 were made.
Not to be outdone, at the Concours d'Lemons on the Monterey Peninsula, Worst of Show honors were bestowed on a 1973 Acoma Mini-Comtesse. Not familiar with this wreck, either? It's a French mini-car built from 1973-1984.
Here's a list of five notoriously ugly cars or otherwise pathetic automobiles, some of which are now legendary and collectors' favorites:
AMC Gremlin
Touted as the first sub-compact (it wasn't), the Gremlin was made from 1970 to 1978 and it was immediately polarizing. Its sheered off rear-end was startling for the time. Yet its odd overall look was also its strong point.
It was among the first vehicles made to combat the fuel crisis, and it was priced cheaply (less than $2,000). It was a near-instant hit. It was also marketed as "cute or controversial" or "bold and innovative." The Gremlin all of a sudden was everywhere. But there was that name? What definition of the word "Gremlin" suits a car?
BMW X6
Unveiled in 2009 as Sports Utility Coupe, the idea was to combine an SUV with a coupe. It was a horrible idea. The dramatically sloped roof is pathetic. The cargo area redefines limited. Suffice is to say, the X6 hasn't done much for BMW's reputation.
Edmunds.com usually finds something positive to say even about cars it doesn't like. Here's the best Edmunds could write about the BMW X6: "As a utility vehicle, the X6 obviously falls short. But as a high-riding performance 'coupe' with room for four adults, it continues to hold a quirky sort of appeal."
Ford Pinto
A subcompact manufactured from 1971-1980, the Ford Pinto was arguably the most popular ugly car ever made. More than three million sold in its decade run. But looks? It was among the blandest cars ever made. Then again, its competitors were the AMC Gremlin and Chevrolet Vega. Neither were automotive beauties.
Pontiac Aztek
No car has been more lambasted more than Pontiac Aztek. The midsize crossover was made from 2001 to 2005 and was rebadged in more recent years as the Buick Rendezvous.
The four-door, front-engine beast had a four-speed automatic transmission a V6 engine. Its exterior was a combination of odd angles and weird body panels, and it has often been cited as "one of the worst vehicles ever produced."
But the Aztek also had innovation (a rear center console that doubled as a removable cooler, for example) and its owners often rave about their vehicles.
Volkswagen Thing
By any given name, (The Thing) United States to Camat (Indonesia) to Pescaccia (Italy), the off-road military-style vehicle is one odd-looking machine.
Manufactured from 1968 to 1983, The Thing was officially called the Volkswagen Type 181. Originally made for the West German army, The Thing was a convertible with two-wheel drive and four-doors. As an off-road vehicle, it was satisfactory, but it had no chance as a road vehicle. It was rough riding and thoroughly impractical.
My blogpost was written as part of my collaboration with eBay.
Article Last Updated: December 1, 2014.
About the Author
Latest Posts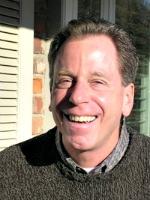 A sports, travel and business journalist for more than 45 years, James has written the new car review column The Weekly Driver since 2004.
In addition to this site, James writes a Sunday automotive column for The San Jose Mercury and East Bay Times in Walnut Creek, Calif., and a monthly auto review column for Gulfshore Business, a magazine in Southwest Florida.
An author and contributor to many newspapers, magazines and online publications, James has co-hosted The Weekly Driver Podcast since 2017.