It's still a year away from its projected public debut, but interest in the Elio Motors' three-wheel vehicle continues to flourish — at least according to the manufacturer's website.
In early February, the website announced reservations for 84 mpg, 55-horsepower machine had reached 10,000. Six weeks later, the reservation total is approaching 13,000.
Deposits from $100 to $1,000 are accepted with different levels of "bang for your buck" if and when the Elio becomes available. Refundable and non-refundable options are available.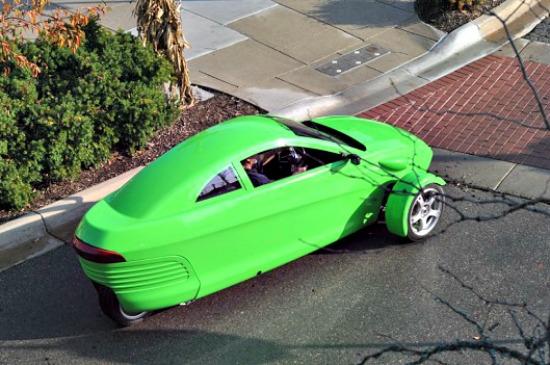 A non-refundable reservation provides customers with an additional discount worth 50 percent of the initial deposit (a $1,000 deposit would receive an additional $500 toward the price of a vehicle at the time of purchase).
Although refundable deposits can be made, more than 80 percent of customers have opted for the non-refundable reservation.
According to the manufacturer, the Elio is "engineered to achieve a 5-star crash test safety rating."
Elio Motors describes the futuristic-looking vehicle as "perfect for individual commuters looking for an inexpensive and fuel-efficient mode of transportation, but who also yearn for a unique expression of their passion for driving."
The vehicle has been praised and it has its detractors:
Editors with the website, Engineering.com wrote:
"Even with heavy funding in place, a location secured to build the product, and suppliers on board for production there is a heavy question in the air of whether or not the Elio can become a fully realized product."
Editors from TheTruthAboutCars.com wrote:
Red flags aside, from an automotive standpoint, they just might be able to do it. They're promising 49 mpg in the city and 84 on the highway for a two passenger front wheel drive vehicle with standard air conditioning, radio, power windows, a five-star crash rating, and a warranty, all for about half the price of the cheapest car currently on sale in the U.S., and not much more than scooter powered Chinese reverse trikes of dubious build quality."
What do readers of TheWeeklyDriver.com think?
Article Last Updated: April 22, 2014.
About the Author
Latest Posts