There was a time when categorizing a car as a "family car" translated into "boring car." But that generalization, once well-founded, is now long gone. With 2013 models, including the top-rated Nissan Pathfinder, a new definition is particularly necessary.
Family cars are great for families and some great family cars, like the Honda Odyssey and Honda CR-V, are so versatile, they're ideal for families of one, too.
Kelley Blue Book (KBB), the esteemed vehicle assessment site, likes car lists and one of its best annual lists is its Best Family Car list.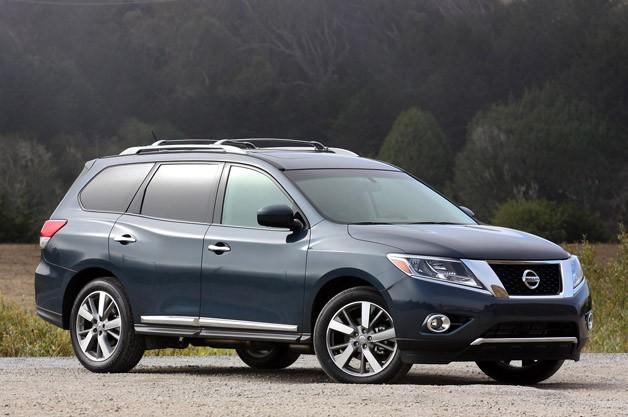 The editors at KBB have selected the 2013 Nissan Pathfinder their No. 1 choice. The editors reported:
"This year's number one isn't just all-new for 2013, it's completely reinvented. Gone is the truck-based construction in favor of a more comfortable ride, better handling and greatly improved fuel economy."
"Families with child seats will love the clever second-row seat, and the Around View Monitor is among our favorite features in existence. Welcome to suburbia, Pathfinder. "
Here's the Kelley Blue Book list of the top Family Cars for 2013:
10. Chevrolet Suburban 1500
9. Nissan Altima
8. Honda CR-V
7. Ford Fusion
6. Toyota Avalon
5. Honda Odyssey
4. Volkswagen Passat
3. Toyota Prius V
2. Honda Accord
1. Nissan Pathfinder
Support independent journalism. Many of us are undergoing pay cuts and decreased hours. Shop on Amazon using this banner, and The Weekly Driver receives a small commission at no cost to you.
Advertising Disclosure: TheWeeklyDriver.com is a participant in the Amazon Services LLC Associates Program, an affiliate advertising program designed to provide a means for sites to earn advertising fees by advertising and linking to Amazon.com.