The 2012 Suzuki Grand Vitara has the structural integrity of the Brooklyn Bridge with its ladder-frame-reinforced unibody, and that helps make it a solid off-roader with its available four-wheel-drive system.
This compact, fairly handsome, reasonably priced SUV has much standard equipment—including a navigation system. Numerous safety features include all-disc anti-lock brakes with a brake-assist feature, electronic stability control, traction control and lots of air bags.
The Grand Vitara is often overlooked because Suzuki lacks the dealer network and advertising firepower of rivals, such as the Toyota RAV4 and Honda CR-V. It has a more trucklike-feel than most competitors, with an upright windshield, high seating position and a firmer ride.
But that's not to say the Grand Vitara isn't refined. Its all-independent suspension system is fairly supple, and it goes, stops and corners better than some rivals. It strikes a good balance of street manners and off-road credibility.
The steering is nicely geared for both on- and off-road use. Handling is good, with little body lean when streaking through curves. An engine set far back in its compartment for better weight distribution helps here. And the brakes have a firm pedal and provide good stopping power.
The four-wheel-drive transfer case has a low range for rough going, while few so-called "off-road" SUVS in this price range offer one.
Off-road ability long has been a Suzuki hallmark. The Grand Vitara is up against car-based "cute utes" in America, but is known as a get-dirty off-roader in other parts of the world.
The Grand Vitara is sold with rear- or four-wheel drive in a variety of trim levels that start at $19,499 and go to $25,249. The four-wheel-drive versions begin at $22,849.
The base model has a five-speed manual gearbox, while others have a four-speed automatic transmission, which shifts effectively but should be a more modern unit with at least five speeds.
All versions are loaded with standard equipment. It includes a voice-activated navigation system, climate control, AM/FM/CD sound system, adjustable steering wheel with audio controls, automatic headlights, keyless entry and power windows and mirrors.
Take one step up to the $21,399 Premium version and added are the automatic transmission and cruise control. The top-line Limited has items including a premium sound system, leather seats, keyless start and a sunroof.
New for the 2012 Grand Vitara is an "Ultimate Adventure Edition" that has dress-up black chrome trim, foglights, water-resistant two-tone heated front seats, leather-wrapped steering wheel and 18-inch "smoked" alloy wheels—besides fog lights and side-view-mirror turn signals.
This version with four-wheel drive lists at $23,949, and is the model I tested.
With the exception of some Jeeps, the Grand Vitara with four-wheel drive is one of the top vehicles I'd pick if I found myself in a desolate off-road area.
The Grand Vitara's V-6 engine was dropped for 2011, leaving it with a 2.4-liter dual-overhead-camshaft, 16-valve four-cylinder. It generates 166 horsepower and 162 pound-feet of torque.
Performance in town is lively, but the engine of the 3,470-pound Grand Vitara provides just moderate 65-75 mph passing ability and is somewhat noisy during hard acceleration. The 0-60 mph time is approximately 11 seconds.
Estimated fuel economy of the four-cylinder is 19 miles per gallon in the city and 23-26 on highways.
The engine has a zero-maintenance timing chain, and the Grand Vitara is covered by a 7-year, 100,000-mile transferable powertrain warranty. Also offered is a roadside assistance program.
Long doors with large handles allow easy entry without a high step-up to the roomy front-seat area, which has easily used backlit gauges, handy controls, nicely placed cupholders, supportive seats and a good number of storage areas.
Dashboard air vents are adjustable for the most comfort, and a thoughtful feature is sun-visor extensions to prevent visibility hampered by, say, a setting sun.
The rear-seat area is roomy, and fairly long back doors open wide. But door openings are narrow back there.
The large hatch door swings to the right, which can be awkward in some loading areas. The nicely shaped, fairly large cargo area has a wide but moderately high opening. Thick rear seatbacks flip forward and sit flat to enlarge the cargo area.
The hood, which has an inner lining for noise control, seems to weigh a ton and is held open only with a prop rod. Fluid filler areas are generally easy to reach.
The Grand Vitara may seem to have a presumptuous name to those who aren't familiar with it, but owners of this vehicle likely don't feel that way.
Pros: Rugged. Impressive off-roader. Roomy. Well-equipped. Strong warranty.
Cons:  Could use more highway passing power. More trucklike-feel than rivals. Only a four-speed automatic. Narrow, rear-door openings.
Bottom-Line: The overlooked Grand Vitara is a solid value.
Dan Jedlicka has been an automotive journalist for more than 40 years. To read more of his new and vintage car reviews, visit: www.danjedlicka.com.
Article Last Updated: July 25, 2013.
About the Author
Latest Posts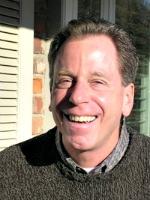 A sports, travel and business journalist for more than 45 years, James has written the new car review column The Weekly Driver since 2004.
In addition to this site, James writes a Sunday automotive column for The San Jose Mercury and East Bay Times in Walnut Creek, Calif., and a monthly auto review column for Gulfshore Business, a magazine in Southwest Florida.
An author and contributor to many newspapers, magazines and online publications, James has co-hosted The Weekly Driver Podcast since 2017.