A car that combines flair with practicality has a good chance of being popular. The Mazda3 has long had European flair and is by far the automaker's best seller in America — thanks to a clever combination of sportiness and practicality.
The compact, front-drive Mazda3 comes as a four-door sedan or four-door hatchback in SV, Sport, Touring, Grand Touring and Mazdaspeed trim levels. List prices range from $15,200 for the base sedan to $24,000 for the hot rod Mazdaspeed3.
Japan's Mazda has been selling cars in volume here since the early 1970s, making Americans aware for the first time of the unique rotary engine, which initially powered its cars. But the automaker isn't on lots of shopping lists. To partly help the situation, it has dropped the list price of its improved base sedan model by $600.
The rotary engine, used for years in Mazda sports cars, is long gone. But the 2012 Mazda3 has a new, advanced, direct-injection 2-liter "Skyactiv" (no "e") four-cylinder engine, which was in my test Mazda3. It generates 155 horsepower and 148 pound-feet of torque.
Acceleration is lively, and estimated highway fuel economy is 40 miles per gallon, with city economy at a solid, estimated 28.
The new Skyactiv engine has a high 13.0:1 compression ratio, as did some 1960s American V-8 muscle cars. It slots between the base 2-liter, 148-horsepower four-cylinder and 2.5 four-cylinder, which has 167 horsepower.
The specialized Mazdaspeed3 has a turbocharged 263-horsepower four-cylinder. This one has larger brakes, sport suspension, unique front fascia, fenders and hood and distinctive interior styling, besides a sport-tuned exhaust.
It seems as if there's a Mazda3 for most everyone.
Regular Mazda3 models are more aerodynamic and have have slightly revised styling for a tauter look, with such items as a new front fascia. However, the front end is low enough to damage it if a driver isn't careful when moving up to, say, a parking lot barrier. There are new interior appointments for more functionality — and new safety features.
The body has been reinforced for greater rigidity, improving agility and handling. Also, the suspension has been returned to provide sharper handling, which was pretty good to begin with.
Safety features include include improved double-chamber side air bags and dynamic stability and traction control systems.
There's also an optional blind-spot monitoring system, which I found convenient during fast, crowded, freeway traffic, and a push-button engine feature.
Steering is quick, but rather stiff. Stopping distances are short with the anti-lock brakes, which have electronic brake-force distribution and good pedal feel. The ride is on the firm side, but supple enough to prevent occupants from getting beat up.

The highlight of the 2012 Mazda3 range is the Skyactiv engine. Mazda says it offers five percent more horsepower than the standard four cylinder, besides 10 percent more peak torque, 15 percent more low- to mid-range torque and up to 21 percent better fuel economy. It's offered on several Mazda3 trim levels.
Engines shoot power through either five- or six-speed manual or five- or six-speed automatic transmissions. The Skyactiv engine comes with either a lighter, responsive six-speed manual or a new, more efficient Skyactiv-Drive six-speed automatic, with an easily used manual-shift feature.
Front seats are supportive during spirited driving, and gauges can be quickly read. Climate controls are commendably large, but there's a mix of small and large sound system controls. There's a decent number of interior storage areas. When open, the cover for the front console's dual cupholders partially blocks a driver's hand. The cover should flip open toward the front-seat passenger, not the driver.
The quiet interior has good up-front room, but a tall passenger behind a tall driver will have tight legroom. There's plenty of legroom behind a tall front passenger, but the center of the rear seat is too stiff for comfort. And rear door openings are narrow.
The sedan's trunk is roomy, and its lid flips up high on hydraulic hinges to prevent head-banging. Oddly, the lid had no interior indented pull-down area or handle to prevent hands from getting dirty on outside sheet metal. Rear seatbacks flip forward and sit flat to enlarge the cargo area, although the sedan's pass-through opening between the trunk and rear-seat area is just moderately large.
Too bad the heavy hood doesn't pop up via hydraulic struts. It's held open with only a prop rod. However, fluid filler areas, such as the one for oil, are easily reached.
The new Skyactiv engine, alone, has the fuel economy to attract potential new Mazda3 buyers. Mazda hopes they will give the car a test drive to appreciate its sportiness and practicality.
Pros: Hight fuel economy with new design engine. Lively performance. Sharp handling. Supple ride. Fairly roomy. Mild facelift.
Cons: Stiff handling. Hard center, rear-seat area. Tight behind tall driver.
Bottom line: Good combination of sportiness and practicality.
Dan Jedlicka has been an automotive journalist for more than 40 years. To read more of his new and vintage car reviews, visit: www.danjedlicka.com.

Article Last Updated: May 31, 2013.
About the Author
Latest Posts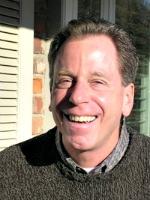 A sports, travel and business journalist for more than 45 years, James has written the new car review column The Weekly Driver since 2004.
In addition to this site, James writes a Sunday automotive column for The San Jose Mercury and East Bay Times in Walnut Creek, Calif., and a monthly auto review column for Gulfshore Business, a magazine in Southwest Florida.
An author and contributor to many newspapers, magazines and online publications, James has co-hosted The Weekly Driver Podcast since 2017.