It doesn't seem like a decade ago when the new trend of odd-looking sport utility vehicles and sport wagons first became common place in the United States. The Honda Element debuted in 2002 and two years later, its unusual appearance was further stretched with another "box on wheels," the Scion xB.
Now in its second edition and refreshed for 2011, the Scion xB still gets "box-shaped" references and its share of stares.
Made by Toyota for the North American market, the 5-door compact hatchback is marketed toward youth buyers.
The 2011 model became available in March 2010 with a fresh of the edition that debuted in 2007. The changes include two new available colors, revised front and rear bumpers, new front grille, new headlights and tail lights.
New interior changes include a revised gauge cluster, center console and new driver and front passenger seats made with new materials. The 2011 Scion xB also had a slight price increase and like the rest of the Scion lineup is available for the first time in Canada.
The Weekly Driver Test Drive
On an estimated 400-mile round trip getaway weekend to Santa Cruz, (California) from Sacramento, my wife and I made the journey in the xB RS (Release Series) 8.0. It Scion's yearly offering of a limited edition to further appeal to youth (and youthful) buyers.
We don't qualify for the former category, but everywhere we drove we cetainly got our share of attention. The xB RS 8.0 edition features a four-piece Kenstyle body kit. Available only Voodoo Blue (read Bright Blue) only 2,000 units of gawdy body kit editions were produced.
From previous years of testing the Scion xB, I remembered that the immediate impression of the "box-on-wheels" stigma, steadily dissolves. The 2011 Scion xB features a 2.4-liter, 16-valve, 158-horsepower engine and a four-speed automatic transmission, and the same experience from previous year held true this time around.
The Scion xB won't be mistaken for a sports car, but for its category it has peppy acceleration and a small turning radius, qualities not enough offered in wagons or small SUVs.
Driving to Santa Cruz includes one of Northern California's most dangerous serpentine driving sections. The lanes along one stretch of highway 17 are narrow and the inner lane is bordered with a cement barrier. It's no fun in daytime driving and scary at night.
Like other high-seating wagons and SUVs, serpentine, tight roads are not the Scion xB's forte. But in routine city driving and on open, wide highways, the Scion xB has an endearing difficult to pinpoint. But the more I drove it, the more I liked it.
Likes:
Peppy engine for SUV segment.
Lots of storage bins on dash and inset into doors.
Good visibility.
Ample leg room and head room.
Efficient air conditioning.
Tight turning radius for size of the vehicle.
Dislikes:
Feel every bump in the road.
Small dials and displays offset to the right of the steering wheel.
Substantial windshield noise.
Operation of stereo system not intuitive.
Interior cloth reminiscent of commercial bus or airline seats.
Facts & Figures: 2011 Scion xB
Acceleration: 0-60 mph, not available.
Airbags (6): Drive and front passenger front, side and side curtain.
First aid kit: not available
Fuel economy: 22 mpg (city), 28 mpg (highway)
Government Safety Ratings: Frontal crash (driver/passenger), not tested; Side crash (front/rear seat), not tested; Rollover, 4 out of 5 stars.
Horsepower: 158
Manufacturer's Suggested Retail Price: $19,355.00
Manufacturer's Web site: www.scion.com
Price As tested: $22,956.00
Warranty: Bumper to bumper, 4 years/50,000 miles; Power train, 4 years/50,000 miles; Corrosion, 12 years/unlimited miles; Roadside Assistance, 4 years/50,000 miles.
What Others Say:
"Scion's iconic "box" is practical and refined, but the xB is not the fuel sipper it once was. Some of its former quirkiness is gone, but it remains a practical, "edgy" alternative to more-traditional small cars and SUVs, and a Recommended pick in this class." —- Consumer Guide.
"Forget Huey Lewis. It's the Scion xB that has made it hip to be square in recent years. From oddity to cult favorite, the first box-on-wheels xB was a surprise success for Toyota's youth-oriented brand. Like the tiny original, today's Scion xB offers the same offbeat image, affordable price and abundant personalization options." —- Edmunds.
"The Kia Soul and Nissan Cube may be the new kids on the block, but they might not have found their way to North America if not for the groundwork laid by the xB." —- Kelley Blue Book
What The Wife Says:
"The shelf in the dash above the glovebox is convenient and perfect for snacks, resting feet and it has easy access with added stability for loose objects."
The Weekly Driver's Final Words:
"Some cars feel right from the first time you start the engine. With others like the Scion xB, it takes time to get used to the quirks. But nearing the end of my weekly drive, I felt comfortable in the box-with-wheels beast. And I'll miss it."
Article Last Updated: October 21, 2011.
About the Author
Latest Posts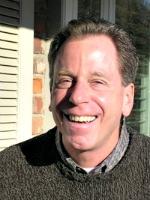 A sports, travel and business journalist for more than 45 years, James has written the new car review column The Weekly Driver since 2004.
In addition to this site, James writes a Sunday automotive column for The San Jose Mercury and East Bay Times in Walnut Creek, Calif., and a monthly auto review column for Gulfshore Business, a magazine in Southwest Florida.
An author and contributor to many newspapers, magazines and online publications, James has co-hosted The Weekly Driver Podcast since 2017.