Amid all the promotion and hype of the Chevy Volt, Nissan Leaf and other mass-marketed hybrid and/or electric vehichles, the car with the best gas mileage in the United States is the unheralded Mitsubishi i.
A comprehensive review of the Mitsubishi i, with debuted in Japan as the i-MiEV, is posted on the online edition of Motortrend. The i-MiEV was initiated in Europe in 2010 and now it's available in the United States.
Yet, despite its lofty mileage status, the Mitsubishi i has yet to built a substantial buying appeal.
One reason, accpording to the Motortrend site, is the question of whether or not "United States' consumers are ready for "a small, underpowered and range-limited EV?"
But for pure economic reasons, the Mitsubishi i has no competitors. It's rated 126 mpge in city, 112 mpge combined and
99 mpge in highway driving.
"Even though first impressions are critically important, spending a few hours in the i strengthened my confidence in the diminutive EV as a (barely) capable road-going car.
"Elbow room is adequate for both driver and passenger in the front seats, and while the lack of a center armrest is a bit of an annoyance, it also means no one has to fight over it.
"Though the driver's seat is plenty adjustable, it was difficult to find a comfortable position. Perhaps that was because of the unusual height of the floor – likely due to the battery pack housed underneath. Whatever it was, my legs were always bent at an awkward angle."
The Mitsubish i is sluggish. It accelerates in the standard 0-60 mph test in 13.4 seconds. The Chevy Volt arrives 60 mph from a standstill in 8.8 seconds and the Nissan Leaf manages the same test in 9.6 seconds.
According to Mitsubishi, 11,000 i-MiEVs have already been sold abroad.
Here are the 2012 Mitsubishi i Facts & Figures
Base Price, $28,840; Vehicle Layout, Rear engine, RWD, 4-pass, 4-door hatchback; Motor 66-hp/145-lb-ft AC electric; Transmission, 1-speed; Curb Weight, 2,579 pounds; Wheelbase, 100.4 inches; Length/Width/Height, 144.8×62.4×63.6; Zero-to-60 mph, 13.4 seconds; Estimated fuel economy 126 city/99 combined.
To read the full report, visit: 2012 Mitsubishi i review
Article Last Updated: October 25, 2011.
About the Author
Latest Posts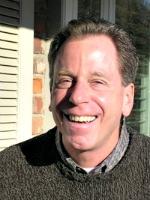 A sports, travel and business journalist for more than 45 years, James has written the new car review column The Weekly Driver since 2004.
In addition to this site, James writes a Sunday automotive column for The San Jose Mercury and East Bay Times in Walnut Creek, Calif., and a monthly auto review column for Gulfshore Business, a magazine in Southwest Florida.
An author and contributor to many newspapers, magazines and online publications, James has co-hosted The Weekly Driver Podcast since 2017.