Fast, rugged rally race cars are designed to go flat out on almost impossibly demanding back roads. While popular in Europe, few Americans know professional rally competition exists, although foreign automakers long have built cars to compete in that sport.
In America — mostly a stick-and-ball sport country — the Indianapolis 500 and maybe the Daytona 500, particularly in the South, are the only mass-attraction auto races.
Subaru's street version of a rally car, the Impreza WRX, arrived for 2002. The first versions were bare-bones and marginally comfortable, but a kick to drive. They became more comfortable for American driving as the years passed.
That doesn't mean the WRX has become soft. For 2009, horsepower was boosted by 41 to 265 and chassis revisions were made. The car now could do 0-60 mph in 4.7 seconds and handles with great alacrity.
The 3,208-pound WRX's sophisticated 265-horsepower 2.5-liter four-cylinder engine is turbocharged and intercooled. It kicks out 244 pound/feet of torque, but requires 91-octane gasoline. A large functional air scoop supplies air to the intercooler.
The conpact (Porsche 911-style) engine delivers estimated fuel economy of 19 mpg in the city and 25 on highways. That's not great for a compact car, but OK for such a high-performance auto. The fuel tank holds 16.9 gallons.
The WRX always looked too much like the pedestrian Subaru Impreza economy car. Things have changed. The new WRX sedan and hatchback have the same forceful "wide-body" design of the ultimate WRX — the 305-horsepower WRX STI, which is Subaru's performance flagship..
The wider body only adds 33 pounds and provides an aggressive road presence, besides allowing wider front and rear tracks for better handling.
The new WRX also has sharpened bumper corners and wider, blacked-out fog lamp nacelles to accentuate its wider and lower profile. The quad-tipped exhaust looks neat, and there's a new rear spoiler and newly designed grille, with larger grille and bumper intake openings. For the sedan, the wider fenders are stretched out on the side more than the taillights, accentuating a look of stability.
The costlier STI is for hardcore auto buffs, with such things as a six-speed manual transmission and wider wheels and tires. But the STI is much costlier than the WRX. The STI lists from $33,995 to $37,345, while the WRX costs $25,495 to $28,995, with Base, Premium and Limited versions.
The WRX is well equipped, with few options. Both sedan and hatchback have plenty of comfort, convenience and safety features, including automatic climate control. The only major option is a $2,000 navigation system.
The WRX has a five-speed manual transmission with a shifter that usually works crisply, but sometimes becomes notchy. I occasionally wished while testing the car that it had a six-speed transmission. (No automatic is offered.)
However, I found that, while 65-75 mph passing is swift in third and fourth gears, it's even decent in fifth gear, with no need to downshift for passing on highways. With a sixth gear, a downshift to a lower gear likely would be necessary for swift overtaking.
The clutch has a long throw and a rather stiff action. I killed the engine several times because I was letting up on the clutch a little too abruptly.
The new WRX feels more confident during hard driving. It has firmer rear subframe bushings, wider 17-inch wheels and tires for better grip and a sophisticated double-wishbone rear suspension..
But Subaru's clever all-wheel-drive system enhances stability and handling.
The system has a viscous coupling locking center differential that nominally distributes torque 50/50. The system transfers more power to wheels with the best traction if slippage occurs. Also standard is Subaru's Vehicle Dynamics Control stability and traction control system.
Steering is quick and precise, as if hard-wired to your brain. Handling is agile, and the anti-lock brakes allow fast, secure stops. While generally good, the ride became jumpy on poor suburban roads.
The old WRX interiors were stark, but the attractive 2011 model's quiet interior has aluminum alloy pedal covers and exclusive carbon black checkered upholstery with red stitching and an embroidered WRX logo. The leather-wrapped wheel also has red stitching. A revised audio system has integrated Bluetooth and iPod control capability.
The front bucket seats are very supportive, and electroluminescent gauges are easy to read at a glance. Climate controls are large, but sound system controls are small.
The WRX can swallow five passengers through wide door openings, but a 6-footer behind a driver who pushes his seat all the way back will want more knee room.
The fairly large cargo area becomes very spacious when the 60/40 split rear seatbacks are folded forward. They sit flat when folded, but the cargo area is only moderately deep..
Car lovers have few standout autos for less than $30,000, but the new WRX is one of them.
Dan Jedlicka has been an automotive journalist for more than 40 years. Visit his website: www.danjedlicka.com.
Article Last Updated: November 26, 2023.
About the Author
Latest Posts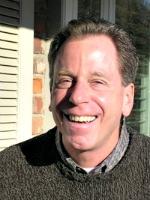 A sports, travel and business journalist for more than 45 years, James has written the new car review column The Weekly Driver since 2004.
In addition to this site, James writes a Sunday automotive column for The San Jose Mercury and East Bay Times in Walnut Creek, Calif., and a monthly auto review column for Gulfshore Business, a magazine in Southwest Florida.
An author and contributor to many newspapers, magazines and online publications, James has co-hosted The Weekly Driver Podcast since 2017.