Toyota believes a little noise pollution is a good thing since it may save a life. The Japanese automaker will begin selling next week a device that can be installed in the Prius to simulate the sound of a motor. It can warn pedestrians the ultra-quiet, hybrid car is approaching.The sound will issue from a speaker mounted under the bonnet and increase and decrease with the vehicle's speed.
Toyota said the device was intended to help indicate the vehicle's proximity and movement, and "aimed to alert but not to annoy."
Toyota's announcement to offer synthetic noise for its top-selling hybrid is the outcome from safety risks since an increased amount hybrid and electric cars are nearly silent at low speeds.
A study by National Highway Traffic Safety Administration (NHTSA) last year found that hybrids were twice as likely to be involved in a pedestrian crash than conventional cars when slowing, stopping, backing up, or entering or leaving a parking space.
Nissan, which will begin selling its electric Leaf in the United States and Japan later this year and in Europe from early 2011, will equip the cars with a "turbine sound" emitting from a speaker behind the left headlamp.
Nissan's device will operate only when the car is driving at speeds of up to 18.6 miles per hour, after which electric and hybrid cars generate enough tyre and aerodynamic noise to be heard.
Unlike Toyota's optional feature on the Prius, Nissan's will be standard on the Leaf.
Toyota said it would for now only sell its "on-board approaching vehicle audible system" in Japan, whose government in January issued guidelines on the noise hybrids make.
The audible devise will be available beginning August 30 for 12,600 yen ($150), not including tax and installation.
The company said it may consider selling the device outside Japan. Rules governing the noise hybrid and electric cars make are expected to be introduced in the U.S. and Europe as well.
Toyota plans to develop other versions of the device for use in its other hybrid and electric models, as well as hybrid hydrogen fuel-cell vehicles. Toyota sold 269,812 Prius models of the first half of 2010, a 117 percent increase from one year ago.
Article Last Updated: August 25, 2010.
About the Author
Latest Posts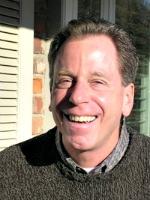 A sports, travel and business journalist for more than 45 years, James has written the new car review column The Weekly Driver since 2004.
In addition to this site, James writes a Sunday automotive column for The San Jose Mercury and East Bay Times in Walnut Creek, Calif., and a monthly auto review column for Gulfshore Business, a magazine in Southwest Florida.
An author and contributor to many newspapers, magazines and online publications, James has co-hosted The Weekly Driver Podcast since 2017.