Toyota can't stay out of the news. But while the Japanese manufacturer's woes have dominated the automotive industry, the world's largest carmaker is far from holding the dubious honor of most recalled cars. Toyota is currently fourth on the largest recall list lead by Ford.Here's the list of the top-10 car manufacturer recalls, 2010 vehicles to 1949 models:
10: Honda, 1995, 3.7 million — Faulty seat belt buckle. Recalled all Honda and Acura made between 1986-1991.
9: Volkswagen, 1972, 3.7 million — Non-functioning windshield wipers. The NHTSA ordered recall all VWs, 1949-1969.

8. General Motors, 1973, 3.7 million — Body had the potential to scrape the ground, prompting gravel to jam steering. Shields installed in full-sized models from 1971-1973, including including the Buick Electra, Riviera and LeSabre, Chevrolet Bel Air, Biscayne, Caprice, Brookwood, Impala, Kingwood and Townsman, the Oldsmobile 88 and 98, and the Pontiac Bonneville, Catalina and Grandville.
7: Ford, 1972, 4 million — Poorly constructed seat belt buckles could. All Ford, Lincoln and Mercury vehicles built in 1970 and 1971 recalled.
6+5: Ford, 2009, 4.5 million, Ford, 205, 4.5 million — Cruise control mechanism overheated. Same reason, four years apart, but listed individually by NHTSA. Recalled models in 2009 included full-size vans and Super Duty pickups, 1992- 2003, 1997-2002 Explorer and Windstar and 1995-1997 and 2001-2003 Ranger mini-truck. The 2005 recall included: 1994-1996 Bronco, 1997-2002 Expedition, 1994-2002 F-150 and F-250, 1998-2002 Navigator and 2002 Lincoln Blackwood pickup truck.
4: Toyota, 2009-2010, 5.2 million — floor mats entrapped acceleration pedal causing  unintended acceleration. Recall expanded in 2010 to include fault spring in accelerator, which included another 2.3 million vehicles. Overlap of 2.2 million vehicle with both issues. Recalled cars included, Toyota Camry, Toyota Tacoma, Toyota Tundra and Lexus brands.
3: General Motors, 1981, 5.8 million — Collapsing suspension via defective bolts. Recalled 1978-1981 Buick Century and Regal, Chevrolet Malibu and Monte Carlo, Oldsmobile Cutlass and Pontiac Grand Prix and LeMans.
2: General Motors, 1971, 6.7 million — Faulty engine mounts. Recalled 1965-1969 Chevrolet Bel Air, C-10 pickup, Camaro, Caprice, Chevy II, Impala and Nova.
1. Ford, 1996, 7.9 million — Overheating ignition switch. Recalled 1988-1993 Aerostar, Bronco, Crown Victoria, Escort, F-150 pickup, Mustang, Tempo and Thunderbird.
Article Last Updated: March 10, 2010.
About the Author
Latest Posts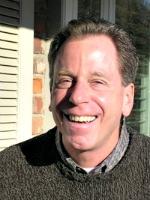 A sports, travel and business journalist for more than 45 years, James has written the new car review column The Weekly Driver since 2004.
In addition to this site, James writes a Sunday automotive column for The San Jose Mercury and East Bay Times in Walnut Creek, Calif., and a monthly auto review column for Gulfshore Business, a magazine in Southwest Florida.
An author and contributor to many newspapers, magazines and online publications, James has co-hosted The Weekly Driver Podcast since 2017.