The 2010 Jetta Sportwagen is not as well known as the Toyota Prius. But the two vehicles have been compared. The Prius is the much talked about, industry-leading hybrid. The Jetta TDI is the increasingly popular and peppy diesel.
The Prius made many of 2010 Best-of-the-Year lists and even topped some of the compilations. But the Jetta and its surprising value and impressive gas mileage ratings weren't too far behind. In short, the Prius revolutionized the hybrid industry in the United States and the Jetta may well do the same for cleaning-burning diesel engines.
The Weekly Driver Test Drive
There's no easy Northern California or San Francisco Bay Area connection to Mendocino. In either of the two major options to get to the picturesque coastal city, stretches of winding roads interrupt steady freeway driving. One route is more severe, but either journey has a reputation as unfriendly for car passengers. In other words, there's a high rate of car sickness.
But the routes, including the our recent two-day getaway from Sacramento along highways 101 and state route 128 were void of bouts of nausea but provided an ideal driving scenario to test the 2010 Volkswagen Jetta TDI diesel. Hilly, long winding roads, sharp turns, fog and bright sunlight were all part of the journey. We covered about 500 miles in two days, some open freeway, some gnarly, two-lane country roads, some city driving. If there's a better way to test drive a vehicle, I unaware of it. And if there's a better performing wagon and a better performing diesel, I'm unaware of it, too.
Interior
Here's a surprise. The Jetta is a wagon, VW's Tiguan is a compact SUV. The Jetta has 18 more cubic feet of cargo space with the seats up than the Tiguan.
The newly style interior console and side panels are straight-forward, but nothing fancy. The console has the "dimpled" appearance finish, a better-lasting approach than crack-prompting soft finishes.
There's plenty of head and leg room for front and back-seat passengers and optional leatherette seats are stylish and complement the side paneling and carpet, like a nice pair of two-tone saddle shoes.
Exterior
A stylish wagon seems like an oxymoron. It's not with the Jetta Sportwagen. Restyled for 2010 with a new front grill, Jetta SportWagen is a "station wagon" far removed from the box-like reputation of the wagon your grandfather or even father owned. It has round corners and a European look, with leanings more toward the sports car segment than crossover or SUV options.
Performance
For anyone still clinging to the notion that diesels "ping" their way along to their less-than-impressive acceleration to highway cruising speed, forget it. The Jetta SportWagen TDI diesel may use diesel fuel, but it's difficult to otherwise distinguish it as a diesel. It can pull away from other vehicles in city and highway traffic and its 2.0-liter, 140-horsepower engine gives a larger impression. The diesel engine is audible when it starts, then settles into a quick rhythm.
The electro-mechanical power steering, front-wheel drive, independent front and rear suspension, anti-lock braking system and electronic stabilization program all work in perfect harmony. The Jetta acts like it owns the road despite its understated appearance.
Likes
Panoramic sunroof. It extends well into the roof area of the second seat and has several adjustment options.
Comfortable seats.
Masterful driving control.
Turn signal indicators mounted in side mirrors.
Seatbelt positioning and comfort.
MSRP for the diesel is about $2,000 more than the gas version. It's nearly recouped by a $1,300 clean-fuel rebate.
Dislikes
Some inconvenience finding diesel fuel.
Facts & Figures: 201o Volkswagen Jetta Sportwagen TDI
Acceleration: 0-60 mph, 8.2 seconds.
Airbags: Driver and front passenger front and side and front and rear side curtain.
Antilock brakes: Standard
Fuel economy (EPA estimates) 30 mpg (city), 42 mpg (hwy).
Government Safety Ratings (stars): Frontal crash (driver 4, passenger 4); Side crash (driver 5, passenger 5); Rollover (4).
Horsepower: 140
Manufacturer's Suggested Retail Price: $24,310.00
Price As tested: $27,910.00
Warranty: Bumper to bumper, 3 years/36,000 miles; Powertrain, 5 years/60,000 miles; Corrosion, 12 years/unlimited miles; Roadside Assistance, 3 years/36,000 miles.
Web site: www.vw.com.
What Others Say:

"The TDI's spunky diesel engine and sport suspension up the fun factor, but also keeps things frugal with its stellar fuel-economy figures . . . The TDI's price premium over gasoline-powered 2.5 models will take time to recuperate, though it should qualify for a tax credit."—- Consumer Guide.com

"For driving enthusiasts looking to trade gas money for feature content, the 2010 Volkswagen TDI is a solid choice." —- Edmunds.com
"With that $21,995 starting price, the 42 MPG highway fuel economy, sharp looks, seriously nice interior and a responsive chassis, this new Golf TDI makes more expensive cars look frivolous and direct rivals look behind the times." —- Jalopnik.com

The Weekly Driver's Final Words:
"Sometimes Best of the Year lists make sense, sometimes they don't. The Volkswagen Jetta Sportwagen TDI made nearly every list available — Green Car of the Year to World Car of the Year. With the average price of a new car in the United States nearly $30,000 and the Jetta fully loaded about $2,000 less, let's add Best Value of the Year to the car's honors. In short, there's very little not to like about the Jetta."
Save
Article Last Updated: August 22, 2021.
About the Author
Latest Posts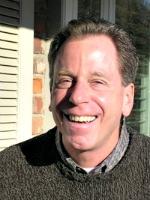 A sports, travel and business journalist for more than 45 years, James has written the new car review column The Weekly Driver since 2004.
In addition to this site, James writes a Sunday automotive column for The San Jose Mercury and East Bay Times in Walnut Creek, Calif., and a monthly auto review column for Gulfshore Business, a magazine in Southwest Florida.
An author and contributor to many newspapers, magazines and online publications, James has co-hosted The Weekly Driver Podcast since 2017.