The average price of a new car in the United States is now more than $40,000. But it wasn't too many years ago when $30,000 was the entry-level for a luxury car and $20,000 was enough to buy various new cars. It's now what cheap cars cost.
As recent as a decade ago, one new car could be purchased for $10,000. It was the Hyundai Accent 3-door and it was the last year a new vehicle in the U.S., without government rebates, had a base price of less than $10,000.
A lot has changed in 10 years.
Five years ago, the Accent reached its peak in yearly U.S. sales at 79,766. In 2020, the lowly Hyundai's sales stumble to 15,975.
Further, the Accent has also lost its cheapest car crown.
According to Cars.com, the current cheapest of cheap cars for purchase in the U.S. is the 2021 Chevrolet Spark LS with an MSRP of $15,695.
Cheap cars for 2021 start at $15,685
At its base price, the Spark, a four-seat subcompact hatchback, features a continuously variable transmission. It also had more standard features than might be expected. Bluetooth streaming audio, a 4G LTE Wi-Fi hot spot (data plan required after initial trial), Apple CarPlay and Android Auto smartphone connectivity are all standard.
The Spark also has 10 airbags and it scoots around town with a 1.4-liter engine with 98 horsepower.
Here are the lists of the country's current top-10 cheap cars in 2021:
2021
1. 2021 Chevrolet Spark LS: $15,695
2. 2021 Mitsubishi Mirage ES: $16,590
3. 2021 Kia Rio LX: $17,045
4. 2021 Hyundai Accent SE: $17,500
5. 2021 Mitsubishi Mirage G4 ES: $17,590
6. 2021 Nissan Versa S: $17,600
7. 2021 Kia Forte FE: $19,785
8. 2021 Nissan Sentra S: $20,410
9. 2021 Hyundai Elantra SE: $20,655
10. 2021 Hyundai Veloster 2.0: $20,905
2017
1. Nissan Versa S, $12,855
2. Mitsubishi Mirage ES, $13,830
3. Chevrolet Spark, $13,875
4. Ford Fiesta S, $15,005
5. Kia Rio, $15,015
6. Nissan Versa Note, $15,095
7. Smart ForTwo, $15,400
8. Hyundai Accent SE, $15,580
9. Fiat 500 Pop, $15,990
10. Chevrolet Sonic LS, $16,020
2014
Nissan Versa S Sedan, $12,780
Chevrolet Spark LS Hatchback, $12,995
Smart ForTwo Pure Coupe, $13,240
Ford Fiesta S Sedan, $13,995
Kia Rio LX Sedan, $14,350
Ford Fiesta S Hatchback, $14,995
Chevrolet Sonic Sedan, $14,995
Toyota Yaris 3-door, $15,165
Kia Soul, $15,175
Hyundai Accent GLS Sedan, $15,340
Article Last Updated: September 8, 2021.
About the Author
Latest Posts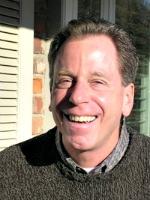 A sports, travel and business journalist for more than 45 years, James has written the new car review column The Weekly Driver since 2004.
In addition to this site, James writes a Sunday automotive column for The San Jose Mercury and East Bay Times in Walnut Creek, Calif., and a monthly auto review column for Gulfshore Business, a magazine in Southwest Florida.
An author and contributor to many newspapers, magazines and online publications, James has co-hosted The Weekly Driver Podcast since 2017.