Podcast: Play in new window | Download (Duration: 34:39 — 47.6MB)
Subscribe: Apple Podcasts | Spotify | More
Amir Daneshvar is accustomed to selling unique, high-end, modern-day cars — Audi to Porsche, BMW to Mercedes-Benz. But how about a 1958 Chevrolet Apache Fleetside?
It's more unusual considering its appearance. It's an homage on wheels to the San Francisco Giants.
The pickup truck was made for one of the team's "super fans." The year of the truck is the year the Giants relocated from New York to San Francisco. It has a 350 crate motor and a 700R4 transmission.
Daneshvar is our guest on Episode #142 of The Weekly Driver Podcast.
Co-hosts Bruce Aldrich and James Raia visit with Daneshvar in his office at Zen Auto Sales in East Sacramento. The 1958 Chevrolet Apache Fleetside is parked outside, a few feet away.
A one-of-a-kind 1958 pickup truck
Apache was Chevrolet's terminology for the light-duty trucks of the so-called Task Force line. It was introduced as a replacement for the Advance Design line. The Apache was sold in the Fleetside configuration starting in 1958 and it's become an industry favorite for customization.
The pickup truck's exterior paint is dominated by the team's primary colors, orange and black. The team logos on the pickup truck are original 1958 Giants decals.
"We just call it a nice daily driver," said Daneshvar, who has owned Zen Auto Sales since June of 2006. "It's a vehicle somebody took the time to dedicate to the appreciation and his love of the team."
"I guess with any of these vehicles you can pick it apart with a fine comb. But for the most part, anybody who likes to have a token of a sports team, this is a really nice example of it. We are pleased and honored to have it."
Not all details of the pickup truck are known. It's had a few owners and on consignment by its current owner, Julio Peix. He owns Lefty's, a taproom and grill across the street from Zen Auto.
Peix bought the vehicle years ago and had plans to use it in opening day parades for youth baseball teams. He tried make an arrangement with the Giants to use the vehicle for marketing or promotional events but that didn't happen.
The Sacramento River Cats, the AAA affiliate of the Giants, weren't interested, either. Prix decided owning two food businesses in Sacramento took precedent and the vehicle is now on consignment.
"It's not overdone like some trucks can be," said Daneshvar. "It's tastefully done. It's just a nice example for someone."
"And I think when people buy these vehicles, they understand that they are not the comfort features of the vehicles you buy cars. But this one does have air conditioning, power steering and disc brakes on it."
Daneshvar, a former pharmaceutical salesman whose father works in the same building space in a complementary business, is happy to discuss more details of the truck as well as the histories of his other vehicles. The price of the pickup truck isn't posted on the vehicle, a usual approach in the vintage car business. But the Zen Auto Sales' owner estimated its worth at approximately $22,000.
For additional information, visit or contact Zeno Auto Sales: 5613 Elvas Ave, Sacramento, CA 95819. Tel.
(916) 743-1165; Email: Website: https://www.zenauto.biz.
The Weekly Driver Podcast encourages and appreciates feedback from our listeners. Please forward episode links to family, friends and colleagues. And you are welcome to repost links from the podcast to your social media accounts.
Support our podcast by shopping on Amazon.com.
Please send comments and suggestions for new episodes to James Raia via email: [email protected].
All podcast episodes are archived on www.theweeklydriver.com/podcast
Every episode is also available on your preferred podcast platform:
Google Play
iTunes
Spotify
Stitcher
iheartradio
Article Last Updated: July 20, 2020.
About the Author
Latest Posts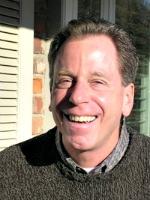 A sports, travel and business journalist for more than 45 years, James has written the new car review column The Weekly Driver since 2004.
In addition to this site, James writes a Sunday automotive column for The San Jose Mercury and East Bay Times in Walnut Creek, Calif., and a monthly auto review column for Gulfshore Business, a magazine in Southwest Florida.
An author and contributor to many newspapers, magazines and online publications, James has co-hosted The Weekly Driver Podcast since 2017.