The Honda Ridgeline is arguably the most unusually designed truck on the road. It has a large fan base and detractors. But one area in which there's no disagreement, the Ridgeline has the best longevity of any of its competitors.
Although the Toyota Land Cruiser has the top ranking, the Ridgeline is among the three trucks in the top-15 vehicles reaching 20,000 miles, according to iseecars.com.
The result of the survey makes a good case for consumers considering buying a used vehicle instead of purchasing a new car or truck.
The iSeeCars.com site is a comprehensive platform for all car buyers. It calculated data from more than one million vehicles to determine the models and manufacturers with the highest percentage reaching 200,000.
Julie Blackley, an analyst from iseecars.com, has been a guest on The Weekly Driver Podcast several times
The top-15 list includes 10 SUVs (including a hybrid), three pickup trucks, one sedan and one minivan.
The Toyota Land Cruiser tops the list with 15.7 percent of the SUVs reaching at least 200,000 miles. Toyota has seven vehicles on the list.
The trucks included on the list: Honda Ridgeline (3.0 percent), Toyota Tundra (2.5 percent) and Toyota Tacoma (2.5 percent).
The Lincoln Navigator is the only luxury vehicle on the list. The Honda Odyssey is the only minivan on the list. The Toyota Avalon is the only sedan on the list.
The average among all vehicles that reach 200,000 miles is one percent.
Here's the list of the top-15 vehicles reaching 200,000 miles:
1. Toyota Land Cruiser, 15.7 (percent); 2. Toyota Sequoia, 9.2; 3. Ford Expedition, 5.2; 4. Chevrolet Suburban, 4.9; 5. Toyota Highlander Hybrid, 4.2 percent; 6. Chevrolet Tahoe, 4.1; 7. GMC Yukon XL, 4.1; 8. Toyota 4Runner, 3.9; 9. GMC Yukon, 3.2; 10. Honda Ridgeline, 3.0; 11. Toyota Tundra, 2.9; 12. Honda Odyssey, 2.7; 13. Toyota Avalon, 2.6; 14. Lincoln Navigator, 2.6; 15. Toyota Tacoma, 2.5.
Article Last Updated: August 2, 2023.
About the Author
Latest Posts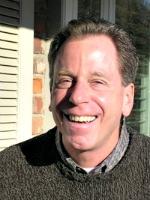 A sports, travel and business journalist for more than 45 years, James has written the new car review column The Weekly Driver since 2004.
In addition to this site, James writes a Sunday automotive column for The San Jose Mercury and East Bay Times in Walnut Creek, Calif., and a monthly auto review column for Gulfshore Business, a magazine in Southwest Florida.
An author and contributor to many newspapers, magazines and online publications, James has co-hosted The Weekly Driver Podcast since 2017.