Nearly every mainstream manufacturer has a basic car marketed to appeal to budget buyers and a flagship model touted to redefine luxury. Competition is fierce, and the extremes of success and failure can often be defined by Mazda.
The former Mazda Miata (now the MX-5) is 30-years-old and is the best-selling sports car in history. But the carmaker's overall sales and industry influence continue to stumble. Individual models, like the CX9, are highly respected. But Mazda sales fell in 2016 to 1.7 percent of the U.S. market share — the carmaker's lowest tally.
More than two dozen compact crossovers are available in 2019, among including the Mazda3 hatchback. It's fully redesigned this year as the manufacturer tries to regain its one stronger market share. The fun-to-drive, well-constructed and efficient little machine sold half as many units in 2018 as it did in 2012.
The new Mazda3 is slightly longer and has more rear-seat room and cargo space than its predecessor. The 2.5-liter, four-cylinder engine has also been tweaked to 186 horsepower, two more horsepower than in 2018.
Streamlining transmission options, the Mazda3 is only offered with a six-speed automatic transmission and a manual shift mode. There's one exception. The highest-level trim is also available with a manual transmission.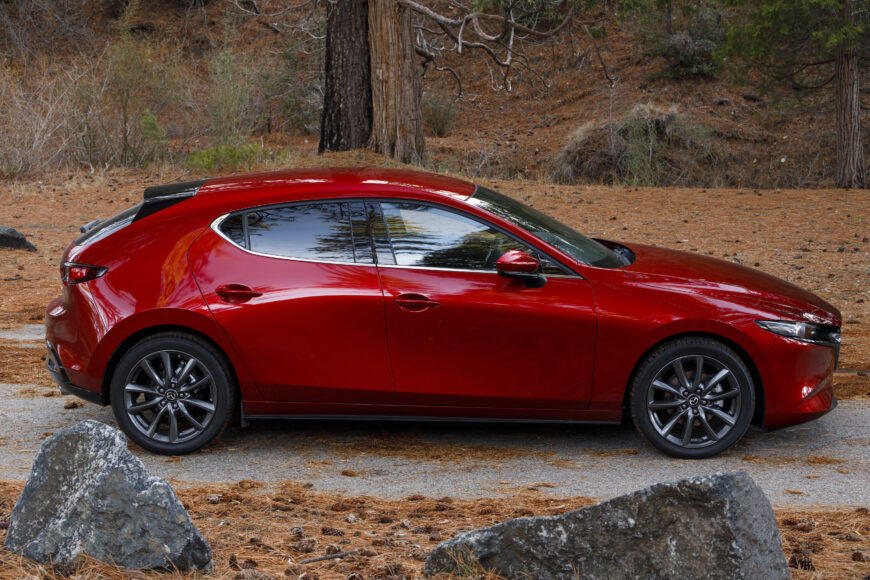 Compact car owners can't expect spaciousness, and the Mazda3's biggest fault is its proportions, particularly entering and exiting the front seats. A basic understanding of yoga is required for occupants to find their way. The back seats are easier to master, while both locations get high marks for comfort.
The interior layout is straight forward and constructed with quality materials. Gauges and dials are clean and simple. An optional head-up display beams particulars in crisp focus. Gone is the folding head-up display that provided more distraction than assistance.
Throughout the Mazda lineup, advancing is best described as steady. The Mazda progresses from 0-to-60 miles per hour in 7.0 seconds, a good effort for the segment. Several competitors, including Kia, Honda, Hyundai and Volkswagen offer turbocharged engines and better gas mileage averages. The Mazda3 is rated 27 miles per gallon in city driving, 32 miles per gallon on the freeway. The MSRP is $28,900. A few small additions, like a wireless charging pad ($275), and taxes push the price to $31,335.
Compact sedans defined as "zippy" once weren't available. The Mazda3 does it well. While not fast, the hatch is responsive and authoritative. Turns and maneuvering through traffic are all part of the fun.
The infotainment system includes an 8.8-inch center screen mounted high on the dash and ideally angled for a keen view. It's controlled using the center knob positioned between the front seats. This approach eliminates the need for drivers to make a long reach to the touch screen. But the system has a learning curve. Android Auto and Apple CarPlay compatibility come on all versions.
The Mazda's i-ActiveSense suite of advanced safety features is standard on most versions. The package includes a driver attention alert, blind-spot warning and rear cross-traffic warning.
Despite its state-of-the-art technology, Mazda backfired on a basic. The carmaker recently recalled 22,571 Mazda3 sedans and hatchbacks in the debuting 2019 model. While Mazda reports it hasn't received notice of injuries or crashes, it's recalling the vehicles because the glass in the rearview mirror could abruptly fall off.
Mazda detailed the problematic Mazda3s were made between Sept. 25, 2018, and June 20, 2019, and have rearview mirror glass that wasn't adequately bonded to its housing.
More expensive trims offer premium features: heated power seats, leather upholstery, paddle shifters, a head-up display, and headlights that swivel in turns. The equipment comes at a price, but the number of options might embarrass the offerings from a few luxury brands.
James Raia, a syndicated automotive columnist in Sacramento, publishes the website theweeklydriver.com and its corresponding podcast. Contact him via email: [email protected].
Article Last Updated: August 9, 2019.
About the Author
Latest Posts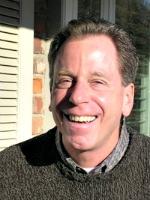 A sports, travel and business journalist for more than 45 years, James has written the new car review column The Weekly Driver since 2004.
In addition to this site, James writes a Sunday automotive column for The San Jose Mercury and East Bay Times in Walnut Creek, Calif., and a monthly auto review column for Gulfshore Business, a magazine in Southwest Florida.
An author and contributor to many newspapers, magazines and online publications, James has co-hosted The Weekly Driver Podcast since 2017.