Podcast: Play in new window | Download (Duration: 35:52 — 49.3MB)
Subscribe: Apple Podcasts | Spotify | More
Welcome to the latest episode of The Weekly Driver Podcast. We have a two-part broadcast with an entrepreneur from Australia and a discussion with an insurance industry analyst about driving hazards during holiday travel.
Our first guest is Ian Davidson, the co-founder of GOFAR. It's a telematics device that connects vehicles to the cloud.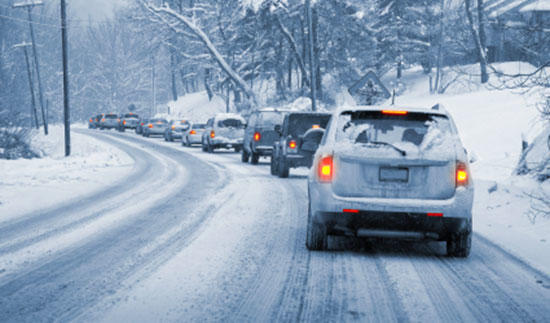 Named one of the "Top 10 Coolest things in the world" by GQ magazine, we reach Davidson in Sydney. He discusses with co-hosts Bruce Aldrich and James Raia how the product works and its global appeal in dozens of countries. It's available on Amazon here:
GOFAR – The easiest way to log business mileage
Davidson shares his experiences with the product, public feedback and upgrades planned for the device the help drivers collect data about their driving habits.
Our second guest is Jason Hargraves an analyst and managing editor of InsuranceQuotes.com in Austin, Texas.
According to the company's new data in its Holiday Hazards study, many Americans report increased risks during the holiday season, including more potential hazards while driving.
We discuss with Hargraves precautionary tips for drivers during the holiday season as well as insurance rules reminders for those who have experienced car thefts of holiday packages and other problems.
Hargraves also details travel tips for drivers traveling during the holidays in inclement weather.
"The holiday season is a time of year filled with joy as we gather with loved ones—but unfortunately, it's also a time filled with risk," said Hargraves. "Taking preventative steps in advance, like using the Amazon Key, is a simple way to keep burglars at bay while avoiding the headache of losing holiday gifts."
The study was conducted in November for insuranceQuotes.com among a sample of 1,001 respondents.
The Weekly Driver encourages and appreciates feedback from our listeners. Please forward episode links to family, friend and colleagues. And you are welcome to repost links from the podcast to your social media accounts.
Support our podcast by shopping on Amazon.com.
Please send comments and suggestions for new episodes to James Raia via email: [email protected].
All episodes of the podcast are archived on www.theweeklydriver.com/podcast
Every episode is also available on your preferred podcast platform:
The Weekly Driver Podcast is presented by www.americanmuscle.com.