Podcast: Play in new window | Download (Duration: 33:01 — 45.3MB)
Subscribe: Google Podcasts | Email | RSS
Welcome to another episode of The Weekly Driver Podcast. In this week's two-part presentation, we recap the recently concluded LA Auto Show and we discuss drivers' habits during the holidays with Laura Adams of DriversEd.com.
As the first major auto show of the year, the LA Auto Show is always chock-full of innovation. This year was no different. Two concept vehicles, Byton and Rivian, both soon scheduled for their public debuts, attracted a lot of attention.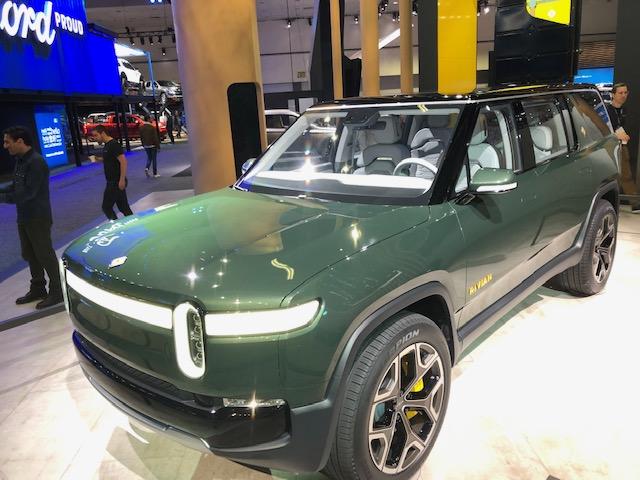 Co-hosts Bruce Aldrich and James Raia discuss the Byton and its building reputation as a potential rival for Tesla. And we also exchange ideas on Rivian. It plans on debuting the first electric pick-up truck as well as an SUV with the next year. The Rivian models are being touted with 0-60 mph acceleration in 3.0 second and in higher-priced trims with respective ranges of 400 miles.In the second half go the episode, Bruce and James  discuss with Adams the results of the online driving school's recent survey drivers' habits during the holiday season.
A repeat guest, Adams is a statistical whirlwind. We discuss some of the surprising and not-so-surprising statistics covering a range of driving situations during the holidays — office parties to New's Years and Uber to marijuana use while driving.
A few key numbers from the company's latest survey: 67 percent of Americans said they feel less safe on the road during the holiday season. And 23 percent of those who responded to the survey admit to drinking more alcohol during the holiday season than they do during other times of the year.
"The unfortunate reality is that every year come holiday time, there's more drinking, and there's more drinking and driving—which leads to more accidents and more deaths," said Adams, a safety and education analyst. "The solution is actually simple: if you're drinking, arrange for someone else to drive or call for an Uber, Lyft or taxi. Period. Any death caused by drinking and driving is a death that was entirely preventable."
The Weekly Driver encourages and appreciates feedback from our listeners. Please forward episode links to family, friend and colleagues. And you are welcome to repost links from the podcast to your social media accounts.
Please send comments and suggestions for new episodes to James Raia via email: [email protected]
All episodes of the podcast are archived on www.theweeklydriver.com/podcast
Every episode is also available on your preferred podcast platform:
The Weekly Driver Podcast is presented by www.americanmuscle.com.