Podcast: Play in new window | Download (Duration: 21:36 — 29.7MB)
Subscribe: Google Podcasts | Email | RSS
Vendors at the yearly Outdoor Retailer Show do an impressive job of attracting customers. But none of the companies had a better presentation than Helinox. It used a 1976 restored VW van.
Helinox, which makes efficient compact lawnchairs, cots, umbrellas and other outdoor equipment used a VW restored by John Buschmann in his business called Urabus. The name is Subaru spelled in reverse, and Buschman is adapt using Subaru engines in vintage VWs.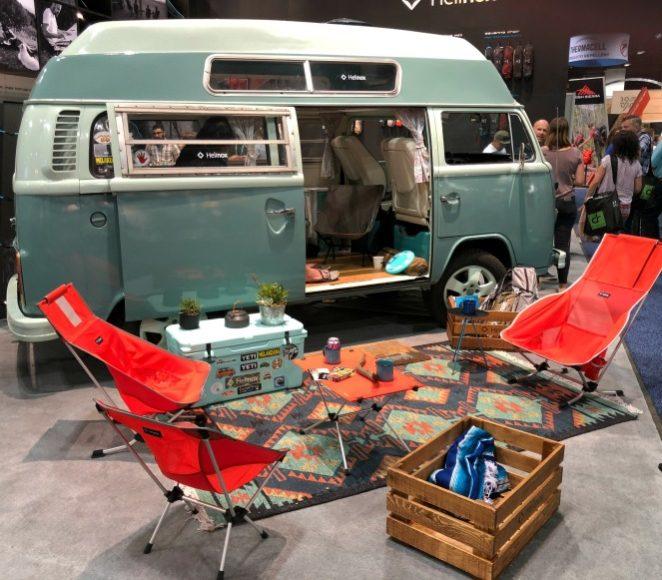 Buschmann is our guest on Episode 51 of the Weekly Driver Podcast. Buschmann joins us from his shop Englewood, Colorado. He discusses his long interest in Volkswagen and why Subaru engines are an ideal fit for vintage vans. And he tells us about the process of converting and restoring vintage vehicles.
Beyond Volkswagen, Buschmann is busy with a variety restorations: A 1969 Dodge A100, 1973 VW Beetle, 1970 Red VW camper, 1976 VW Green Bubble Top and a 1962 Tan VW Vanagon.
Urabus currently has for sale: a 1980 Volkswagen Rabbit Diesel, 1977 Green Volkswagen Bus, 1969 Karmann Ghia, 1982 Burnt Orange Vanagon and a PGSG Adventure Bus
As described in the company's website, www.urabus.net. The company's motto: "Go Forth. Your Adventure Awaits."
In addition to its availability on this website, the Weekly Driver Podcast is also available on iTunes, Stitcher and Podtail
All episodes of our podcasts are also archived on this website, TheWeeklyDriver.com.
We welcome your comments and episode suggestions. Please also consider forwarding episode links to family, friends and colleagues.
The Weekly Driver Podcast is presented by www.americanmuscle.com.
The Weekly Driver Podcast gets support from automotive/pop cuture podcast Off Track