Like all major auto shows, the LA Auto Show annually showcases a few dozen world debuts and a handful of concept cars. This year, the wildest was Reds, the short name for the Redspace Project. It's arguably the ugliest vehicle never made. At least, not yet.
The all-electric vehicle wasn't designed in a high school auto shop class, although it might be an insult to those young entrepreneurs. Rather, the prototype is the design of Chris Bangle. He's well-known in the auto industry and was the lead designer for 17 years at BMW. He also designed cars for Fiat and Opel.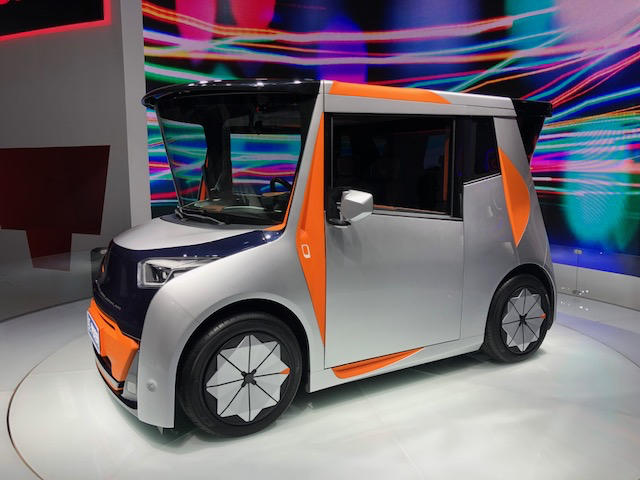 Bangle began his own design firm, Chris Bangle & Associates, in 2009. And his latest vehicle stretches the definition of funky. It also stretches the definition of automobile.
But Bangle doesn't see it that way.
While discussing his vehicle during the media days of the LA Auto Show (it will also exhibited during the show's public days, Dec. 1-10), Bangle said he "designed a space that decided to become a car." He added that Reds was designed from the inside out.
In an interview with engadget.com, Bangle said: "We've created a new design language that is at once friendly and immediate, but at the same time subtle, ambiguous, and textually layered. This gives Reds character, the kind you will enjoy looking at for many years."
Consider Reds' specs:
* The all-electric vehicle with rear-wheel drive features a customizable space with seats that swivel and slide to suit its occupant's needs;
* The driver's seat can rotate 180 degrees when the car is not moving;
* A 17-inch pop up screen retracts to a third when driving;
* The steering wheel and rear jump seat fold up for extra;
* Solar panels on the roof power internal functions like an air filtration system;
* Parking assist, cordless charging and auto braking are included;
* The wheelbase is only 56.7 inches and its overall measurements are 117.2 x 65.5 x 69.2 inches (LxWx H).
There are no productions plans, no driving range information or a potential price But Bangle and his public relations staff touted the vehicle's versatility as a potential office or living space, particularly in China.
More than one onlooker said the vehicle looked like a mail delivery truck with a glandular issue.
And one auto reviewer summed up his assessment of Reds in one word: "awful."
For additional information, visit: www.chrisbangleassociates.com.