With the arrival and dominance of inclement weather is your vehicle prepared for the season of winter driving conditions? Are you following the best winter driving safety tips?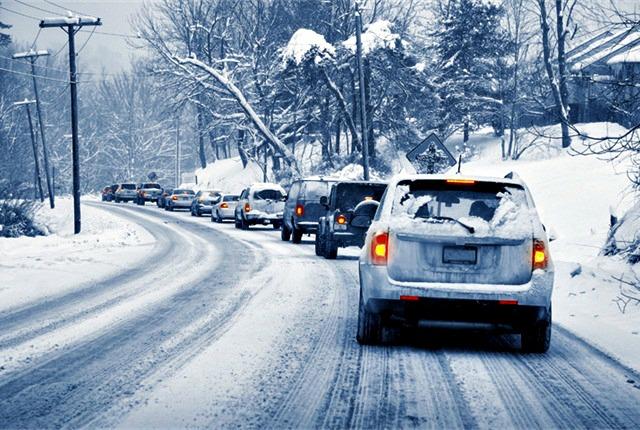 Planning and continuing preventative and ongoing maintenance are the best solutions to keep your car or truck safe in severe rain, snow, and icy conditions, according to the National Highway Traffic Safety Administration (NHTSA).
Here's part 1 of a four-part series of winter driving safety tips:
Get Your Car Serviced
No one wants their car to break down in any season, but especially not in cold, icy or snowy winter weather. Start the season off right by ensuring your vehicle is in optimal condition.
• Visit your mechanic for a tune-up and do the routine maintenance.
• Have your entire vehicle checked thoroughly for leaks, badly worn hoses, or other needed parts, repairs and replacements.
Check for Recalls
• Owners may not always know their recalled vehicle still needs to be repaired. The Recalls Look-Up Tool provide by the NHTSA lets you enter a Vehicle Identification Number (VIN) to quickly learn if a specific vehicle has not been repaired as part of a safety recall in the last 15 years. Check for recalls on your vehicle by searching now: https://vinrcl.safercar.gov/vin.
Know Your Car
Every vehicle handles differently; this is particularly true when driving on wet, icy, or snowy roads. Take time now to learn how your vehicle handles in winter weather driving conditions.
• Before driving your vehicle, clean snow, ice or dirt from the windows, the forward sensors, headlights, tail lights, backup camera and other sensors around the vehicle.
• Practice driving on snow-covered or icy roads when your area gets snow—but not on a main road. Sharpen your winter weather driving skills and know how your vehicle handles in snowy conditions by practicing in an empty parking lot. See your vehicle's manual to familiarize yourself with the features on your vehicle such as antilock brakes and electronic stability control, and how the features perform in slippery conditions. For example, your vehicle or pedals may pulsate when controlling traction.
• For electric and hybrid-electric vehicles, minimize the drain on the battery. If the vehicle has a thermal heating pack for the battery, plug your vehicle in whenever it's not in use. Pre-heat the passenger compartment before you unplug your vehicle in the morning.
• When renting a car, become familiar with the vehicle before driving it off the lot. Know the location of the hazard lights switch in case of emergency, and review the owner's manual so you're prepared for any driving situation.
Article Last Updated: December 27, 2016.
About the Author
Latest Posts