You've coordinated an outing with friends or a business meeting with colleagues at a restaurant. Parking options are limited. Perhaps alcohol will be served, and supplies or equipment are needed for the occasion.
The best solution: Phone Olli. Call it an autonomous chartered shuttle, a friendly neighborhood mobility solution or forward-thinking transportation. The 12-passenger vehicle with the unusual nickname is at your disposal via a smartphone app. It will transport the group to its desired location and back — without human navigation
Unveiled in June by Local Motors, an Arizona-based innovation company, the autonomous electric vehicle utilizes the integration of cognitive computing. The advanced technology includes IBM Watson Internet of Things (IoT) for Automotive. It improves the passenger experience and allows natural interaction with the vehicle.
The autonomous shuttle, currently in test markets in Washington, D.C., Las Vegas and Miami-Dade County, Fla., is the first in the general marketplace. It will soon likely be joined be competitors in likely one of fastest pending trends in the automotive industry for 2017.
With its cognitive computing capabilities, Olli can analyze and learn from high volumes of transportation data produced by more than 30 vehicle sensors. A spokeswoman said Local Motors is considering a micro-factory for Olli vehicles in the Bay Area.
Here other two automotive trends for 2017:
The shift is shiftless — Shifting gears in a sports car on the open road is among the time-honored joys of driving. But in with the new and out with the old. Automatic transmissions dominate the marketplace.
According to Edmunds.com, fewer than three percent of new car sales in the United States are equipped with manual transmissions. The reasons: With improvements in automatic transmissions, including continuously variable transmission (CVT), as well as better gas mileage via automatic transmissions, manual transmissions for many may seem obsolete. Manual transmissions are also more expensive than automatic transmissions.
While the trend away from away from manual transmissions isn't new, it was overtly evident at the recent Los Angeles Auto Show. Alfa Romeo, Buick, Chrysler, Ferrari, Lamborghini, Lexus, Mercedes-Benz and Volvo no longer offer any models with manual transmissions. Audi, Cadillac, GMC and Jaguar each offer only one manual transmission model.
Overall, the statistics are startling. Edmunds.com reports 47 percent of new models in 2006 were available with manual and automatic transmission options. Five years later, the percentage dropped to 37 percent. In 2016, only 27 percent of new models offered both transmission options.
What's your favorite color? — Among automotive lore is the theory that drivers of red cars, vehicles more visible on the road, get more tickets. It's not true. It's also not true red cars are the brightest. Further, it's hard to find a new car whose exterior color is one word.
The increasing trend is cars with exotic color names. Toyota offers the exterior paint color Crème Brulee Mica. General Motors features Midnight Amethyst Metallic. Bentley offers Anthracite Metallic. It's difficult to buy a car whose exterior or interior color is one word.
At the Los Angles Auto Show, the varying color trend was further evident as more manufacturers cater toward millennial buyers whose color interests lean toward bright lime, orange and purple models.
But by whatever fancy names, the car-buying public in North America remains partial to basics. White (23 percent) remains the most popular exterior color, followed by black (19 percent), gray (17 percent), silver (15 percent), red (10 percent) and blue (8 percent).
Still, there's something to consider if you're considering a uniquely colored vehicle. According to iSeeCars, data and research company, orange and yellow cars in 2015 depreciated about 22 percent during their first three years of ownership. The industry average was 30 percent. The reason: Far fewer unusually colored cars are made. As used cars they're in higher demand.
Article Last Updated: December 23, 2016.
About the Author
Latest Posts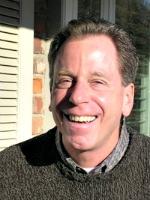 A sports, travel and business journalist for more than 45 years, James has written the new car review column The Weekly Driver since 2004.
In addition to this site, James writes a Sunday automotive column for The San Jose Mercury and East Bay Times in Walnut Creek, Calif., and a monthly auto review column for Gulfshore Business, a magazine in Southwest Florida.
An author and contributor to many newspapers, magazines and online publications, James has co-hosted The Weekly Driver Podcast since 2017.