Lexus is manufacturing only 2,000 units of the 2016 Lexus GS-F. It's a luxury sports sedan for a niche market. Still, I was curious about its the software and technology. Is it it any different from the standard Lexus Enform suite of apps? How does it stack up for ease of use and phone integration?
Taking the vehicle through the proverbial tracks, I video'd the different features and processes to give a better picture of how it all works. Sure, the vehicle is fast, turns quickly, has some sort of horse powering the engine. But what about Bluetooth and navigation? Does the vehicle bring anything else noteworthy to the table?
I walked through the Bluetooth connection and setup process. And I made my editor, James, do the same thing. It's entertaining to see a tech mind versus non-tech mind setup the same features. We tried some of the apps and were pleased by a few, disappointed by others.
Music was played loudly, and we were a tad disappointed with the results. On a side note, James was standing outside the vehicle during my sound test and said he couldn't hear the music. That's impressive. Have you ever noticed it's really easy to hear people in parking lots talking on the phone using hands-free Bluetooth?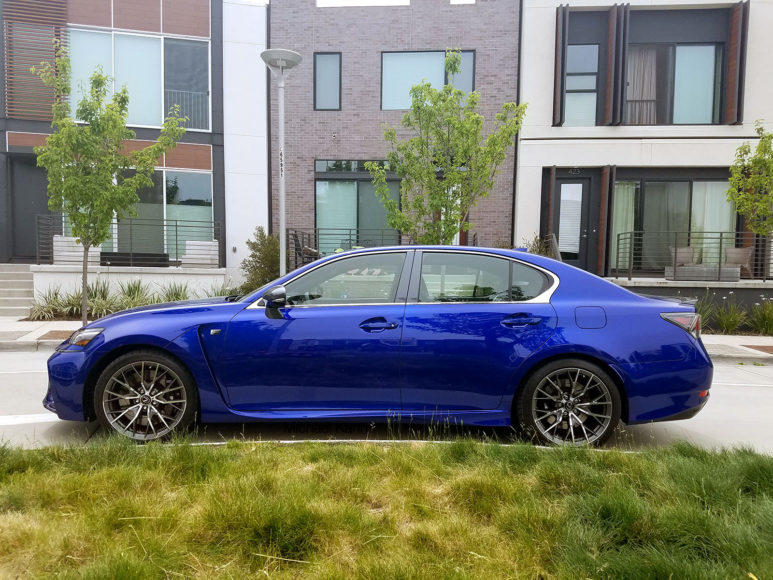 2016 Lexus GS-F Review Video Splits
1m – Joystick toggle
1:30m – Ports
2:30 – Audio
4:30 – Bluetooth
5:20 – Climate control – cold
7:40 – Seats
8:30 – Climate control – hot
9:30 – Editor tries bluetooth
15:30 – Navigation
18:15 – Heads up display
18:40 – Power safety
19:20 – Lexus Enform apps
25:10 – Ending
Read the full review here:  2016 Lexus GSF review