Toyota's first production sports car was its tiny 45-horsepower 1965-69 Sports 800, followed by its dazzling limited-production 150-horsepower 1967-70 2000GT, which was built with Yamaha's help. Toyota's last sports car was the 1985-1995 MR2.
"Sports cars have become boring. They are overpowered and expensive, only for the wealthy," said the FR-S's chief engineer, Tetsuya Tada. Scion wanted a light, compact, agile, "intuitive" sports car at an "affordable price."
Ironically, speaking of affordability, a left-hand-drive 2000GT in top shape is valued at $485,000 to $675,000, if you can find one for sale, according to the Sports Car Market price guide.
It's been a long wait for a new Toyota sports car, but the automaker's Scion division has come up with its new 2013 FR-S rear-wheel-drive model, which was introduced at a media preview in Las Vegas. It's a small two-door hatchback coupe that Toyota wants to increase Scion's lineup and appeal—and to attract more older buyers.
Toyota created Scion in the last decade to attract a new generation of car buyers with head-turning, affordable models.
The new division built cars to appeal to mainly young drivers. It's anticipated many under-30 Generation Y buyers will buy the FR-S. But buyers also are expected to be older baby boomers, who likely will use the car as a fun-to-drive secondary vehicle.
The FR-S lists at $24,200 with a manual transmission at at $25,300 with an automatic, excluding a $730 freight charge for both.
Now on sale, the FR-S (Front engine, Rear-wheel-drive, Sport) is pretty much a twin to the new, differently styled BRZ from Subaru, which did most of the FR-S engineering. Toyota did the FR-S interior and exterior.
To hold down costs, Toyota uses the Subaru's 2-liter four-cylinder engine with horizontally opposed pistons. That's fine with Subaru, which needs Toyota"s cash and additional sales volume to make the BRZ.
Toyota uses its clever direct-injection cylinder head design to help the Subaru engine develop 200 horsepower at 7.000 r.p.m. — an impressive 100 horsepower per liter without turbocharging. Torque is 151 pound-feet at 6,400-6,000 r.p.m.
The engine sits very low in the car, thanks to the Subaru's opposed-piston design. This ,allows a low center of gravity that contributes to exceptional handling. The FR-S has race-car moves, I found while driving it on a challenging race track near Las Vegas during the car's media introduction.
The firm steering is almost too quick. Sneeze and you might be partly in the next lane. The supple ride won't beat up occupants, and the brake pedal has a nice linear action.
The engine works with a six-speed manual transmission or a six-speed automatic, with a manual-shift feature. Half of FR-S buyers are expected to order the manual.
I spent driving time on roads at the preview in the FR-S with the automatic and tried out the manual on the challenging race track.
The automatic works efficiently, and the newly developed short-throw manual gearbox has an easily worked clutch. The manual shifter generally performs admirably, but I found during track driving that the shifter "hung up" several times during fast shifts.
Estimated fuel economy is 22 miles per gallon in the city and 30 on highways with the manual and 25 and 34 with the automatic.
The 0-60 mph time is just under 7 seconds, which makes the FR-S pretty quick. The engine is noisy during hard acceleration with the automatic and calls for lots of revs for the fastest acceleration, However, it quiets down at cruising speeds.
Indeed, I occasionally found myself doing 85-90 mph on fairly empty Arizona highways before my journalist co-driver pointed out that the speed limit was 65 mph. This is a fine highway cruiser, with good straight-line stability at mid- to high speeds.
But an optional turbocharged version of the engine with, say, 50 more horsepower would be nice for tackling hills.
The FR-S is aerodynamic, with little wind noise at high speeds, because its drag coefficient is only .27. However, the front end is quite low and thus can be easily damaged by curbs and other low barriers.
The new, solidly built Scion rides on a 101.2-inch wheelbase and is just 50.6 inches high, or lower than a Porsche Cayman, and 166.7 inches long. That makes it only 9.4 inches longer than the tiny Mazda Miata. The new Scion also is light, weighing 2,758 pounds with the manual transmission and 2,806 with the automatic.
Doors are long and heavy, but have large, easily gripped outside handles. But the low roof makes the FR-S a "drop in"/"climb out" car. Seats have substantial bolstering with a track-ready design, and gauges can be quickly read in bright sunlight, except for the trip odometer. The tachometer includes a handy digital speedometer, which accompanies a regular speedometer situated next to the tachometer.
The race-car-style steering wheel (Toyota's smallest) is adjustable, and front seats slide back enough to give long-legged drivers plenty of room. But the rear seat is just for toddlers or small pets.
Climate controls can be easily used, but the dual console cupholders are set a little too far back and the interior has some cheap-looking plastic.
Doors have storage pockets, but, curiously, inboard armrests for front passengers are optional.
True to Scion tradition, many FR-S buyers are expected to equip their cars with factory supplied custom items, including a rear spoiler and performance items such as lowering springs, sway bars, larger 18-inch (up from 17-inch) wheels and front performance brake pads. You can even order an ashtray kit.

The cargo area is large for a small car, and rear seatbacks, which have trunk releases, flip forward and sit flat to greatly increase storage space.
The hood has a prop rod, instead of a hydraulic strut, but the engine compartment is surgically neat, with easily reached fluid filler areas.
The FR-S is lots of fun and should be reliable and easily used for daily driving.
Pros: Sleek styling. Race-car-style handling. Lively. Good fuel economy.
Cons: Negligible rear-seat room. Engine noisy when pushed. Low front end. No standard center arm rests for front seats. Needs more power for hilly driving.
Bottom Line: Genuine reat-wheeel-drive sports car
Dan Jedlicka has been an automotive journalist for more than 40 years. To read more of his new and vintage car reviews, visit: www.danjedlicka.com.
Article Last Updated: May 11, 2012.
About the Author
Latest Posts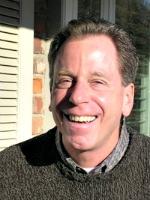 A sports, travel and business journalist for more than 45 years, James has written the new car review column The Weekly Driver since 2004.
In addition to this site, James writes a Sunday automotive column for The San Jose Mercury and East Bay Times in Walnut Creek, Calif., and a monthly auto review column for Gulfshore Business, a magazine in Southwest Florida.
An author and contributor to many newspapers, magazines and online publications, James has co-hosted The Weekly Driver Podcast since 2017.