Mitsubishi is at a disadvantage against better-known competitors such as the Toyota Corolla and Honda Civic because it lacks their volume and promotional firepower.
Because of that you might find Mitsubishi dealers more willing to deal than those selling rival cars.
The 2012 Mitsubishi Lancer has lots to offer. For one thing, it's sleeker than some popular rivals. Most Lancers have front-wheel drive, but a race-proven all-wheel-drive system, called "All-Wheel Control," is offered for some models.
The wide variety of models have list prices ranging from $15.695 to $37,695, although most have prices that don't top $21,000.
Prices and models go from the base $15,695 DE front-drive sedan with a 2-liter, 148-horsepower four-cylinder that's noisy when pushed to the ferocious $34,495 Evolution GSR Evolution sedan. It has a turbocharged 2-liter four-cylinder with 291 horsepower, all-wheel drive and a track-ready suspension.
The GSR is aimed at go-fast car buffs, and most Lancer buyers wouldn't want it for a daily driver.
There's also a turbo four with 237 horsepower in the Ralliart model, which is milder than the Evolution GSR, and a non-turbo 2.4-liter 168-horsepower four-cylinder.
Estimated fuel economy ranges from 25 mpg in the city and 33 on highways to 17 city and 22 highway.
A Sportback model adds a four-door hatchback to the Lancer line for those who want a few more cubic feet of room. Other models are sedans with conventional trunks and include the ES, GT and SE.
The base front-drive DE is moderately equipped. It has an AM/FM stereo and CD and MP3 players, adjustable steering wheel and power windows, door locks and mirrors. Move to the GT and you get the larger 2.4-liter four and such features as climate control and keyless start.

Transmissions are a five-speed manual, six-speed dual-clutch automatic and a CVT automatic.
I tested the $20,195 SE sedan with the 168-horsepower four-cylinder, all-wheel drive and the efficient CVT transmission. It's one of the best all-around Lancers and has equipment including air conditioning, steering-wheel audio and cruise controls, heated front seats, split 60/40 fold-down rear seatbacks and a rear center armrest.
Safety items include driver's side knee air bag, front side air bags, curtain air bags, stability/traction control systems and remote keyless entry.
My test car had decent performance in town and on highways. It also had rather firm, quick steering a firm-but-supple suspension that didn't beat me up, good brake pedal feel and sporty handling that made it fun to drive.
The SE's interior is roomy, both front and back, although the center of the rear seat is too stiff for comfort. The center armrest contains two deep cupholders, and rear windows lower all the way.
Large outside door handles facilitate quick entry for those in a hurry. While the Lancer was solid, its quiet, generally attractive interior had some cheap touches. Front seats were supportive during spirited driving, and bright sunlight didn't wash out gauge readings. Climate controls were especially large and audio controls were easy to work.
The dashboard information screen, which displayed such things as radio station choices, was easy to read. A small console control allows no-fuss switching from front- to all-wheel drive.
Front console cupholders are conveniently located, and the controls has a deep bin with a cover. Front doors have large storage pockets, although such pockets in the rear doors are too small to be much use.
The Lancer sedan's fairly large trunk has a wide, moderately low opening. Its hood smoothly uses twin hydraulic struts. The rear seatbacks easily flip forward and sit flat when folded to significantly enlarge the cargo area.
The hood has an interior lining to help hold down noise levels, but is held up by a prop rod instead of struts. Engine compartment fluid filler areas can be easily reached.
The Lancer's attributes should put the car on more shopping lists.
Pros: Handsome. Sporty. Roomy. Fairly economical. Variety of models. Available all-wheel drive.
Cons: Noisy base engine. Some cheap interior touches. Harde rear-seat center area.
Bottom Line: A nifty car that shouldn't be overlooked.
Dan Jedlicka has been an automotive journalist for more than 40 years. To read more of his new and vintage car reviews, visit: www.danjedlica.com
Article Last Updated: June 2, 2013.
About the Author
Latest Posts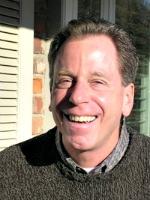 A sports, travel and business journalist for more than 45 years, James has written the new car review column The Weekly Driver since 2004.
In addition to this site, James writes a Sunday automotive column for The San Jose Mercury and East Bay Times in Walnut Creek, Calif., and a monthly auto review column for Gulfshore Business, a magazine in Southwest Florida.
An author and contributor to many newspapers, magazines and online publications, James has co-hosted The Weekly Driver Podcast since 2017.