Podcast: Play in new window | Download (0.0KB)
Subscribe: Apple Podcasts | Spotify | More
The Toyota Prius C, the fourth model in the Prius family, is the shortest, narrowest, lightest and thus most fuel efficient of the hugely successful carmaker's hybrid lineup.
The gasoline engine in the Prius has been reduced from 1.8 liters of displacement in the original Prius to 1.5 liters, and its dual electric motors are also smaller.
Combined, there's only 99 horsepower in the Prius C, while the original Prius has 135 horsepower. The C in the Prius C, according to Toyota, translates to "city," and it's being promoted as a new urban option with superior economy. It makes a lot of sense as fuel prices continue to rise and lower purchase prices in cars continue to attract more buyers.
As such, the Prius C is overtly appealing. Gas mileage averages are 53 mpg city/46 mpg highway and 50 mpg combined. The Prius C sticker price begins at about $19,000, about $4,000 less than its oldest sibling. And the gas mileages in the city and highway averages are high than the original Prius.
Not surprisingly, reviews of the Prius C have been positive. Here are snippets from three reviews and links to the full reviews.
David Thomas/Cars.com
"In terms of driving performance, the Prius c is about as exciting as you might predict, which is not very. But compare it with traditional high-mileage subcompacts like the Hyundai Accent and Ford Fiesta, and it gives up little ground, despite its sub-100-hp rating. Toyota said it can reach 60 mph in 11.5 seconds, but the car seemed faster merging onto the highway."
"During a number of driving routes of between 20 and 50 miles apiece, the worst mileage my driving partner and I returned was 46.6 mpg, while the best was 54.4 mpg. The tests were done in hilly California in optimal 60-degree weather. While coasting downhill, you can shift the Prius c into a B mode for aggressive brake regeneration to fill the hybrid battery to its maximum level."
Full review: Toyota Prius C
John Heilig/AutoChnnel.com
"There are some features of the Prius c that make it more attractive than the original. For example, the battery pack is now located under the rear seat, making it possible to make the rear seat backs fold to increase trunk cargo capacity."
"The rear seats themselves are tight. Toyota's claim that the Prius c is a five-seater is very optimistic. The revised battery location also lowers the center of gravity, which contributes to better handling. Even with a fairly conventional MacPherson strut front suspension and torsion beam rear, handling is very good. I wouldn't put it in the sports car class, but if you're in a city and you have to duke it out with taxi cabs, it's nice to know you have a car that can hold its own."
Full Review: Toyota Prius
Edmunds.com
"It's worth noting that this is little different from the regular Prius liftback's 51/48/50 mpg rating. However, the C's sticker price starts in the $19,000 range . . . And for this outlay you still get a fairly roomy interior, decent utility and improved driving dynamics."
"On the downside, the Prius C isn't quite as refined. The ride quality is a bit harsh at times, for instance, and the interior has an overabundance of hard plastics, giving the C a definite economy-car feel. But overall we think the 2012 Toyota Prius C's strengths outweigh its weaknesses. It handily beats its closest competitors in terms of price, it's ahead of the Honda CR-Z and Insight in terms of fuel economy, and it has a nice price advantage over the regular Prius."
Full Review: Toyota Prius C
Article Last Updated: September 8, 2021.
About the Author
Latest Posts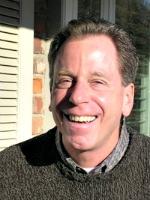 A sports, travel and business journalist for more than 45 years, James has written the new car review column The Weekly Driver since 2004.
In addition to this site, James writes a Sunday automotive column for The San Jose Mercury and East Bay Times in Walnut Creek, Calif., and a monthly auto review column for Gulfshore Business, a magazine in Southwest Florida.
An author and contributor to many newspapers, magazines and online publications, James has co-hosted The Weekly Driver Podcast since 2017.