Top-10 convertibles. Top-10 Green Cars. Top-10 sedans, coupes and luxury cars. They're all worthwhile lists and fun to agree with or make fun of as worthless.
But for a car list to be pertinent it has to include passion, and thus Edmunds.com, site InsideLine took on the task of creating the most important list of cars — in movies.
Cars old and new are in most movies, sometimes witth subtle but important roles like the gangster cars in The Godfather trilogy. And cars are importnat in small films, too, like in the art house film of a few years ago, Frozen River.
In reverse order, and subjectively chosen, a 1969 Dodge Charger wins out over a 1963 Aston Martin DB5 for the No. 1 slot of among cars in movies.
The selection for top honors makes little sense. No car in any movie is cooler and more important than James Bond's Aston Martin.
But that's the idea of the list, Discussing cars in movies is sheer fun and serious subject matter for film buffs and car fanciers. But the same groups in the same room and that's when the fun really begins.
Here's the top-10 list from InsideLine.com
10. Batman TV series. 1955 Lincoln Futura Batmobile: George Barris' crew reworked and restyled an old Ford concept car into the great Batmobile for the campy 1966-'68 TV series. Turbines to speed.
9. Mad Max 1973 Ford XB Falcon: Australia's greatest export is George Miller's 1979 vision of a dystopian future, which includes the last of the V8 interceptors. Everyone wants a blower that can be turned on and off.
8. Gone in Sixty Seconds 1967 Shelby GT500: Steve Stanford designed this exaggerated GT500 "Eleanor," and it's been copied and copied ever since the 2000 movie hit.
7. Knight Rider 1982 Pontiac Trans Am: The Knight Industries Two Thousand (KITT) was a supercar that talked to David Hasselhoff for four seasons between 1982 and 1986. At least KITT didn't have to listen.
6. Bullitt 1968 Ford Mustang GT 390: Even before the legendary chase begins, it was dented and tough-looking. This Mustang has defined cool for more than 40 years.
5. American Graffiti 1932 Ford Coupe: When this movie appeared in 1973, street-rodding was almost dead. John Milner's yellow '32 five-window made it relevant again.
4. Smokey and the Bandit 1977 Pontiac Trans Am: 1977's second-most popular film. But you couldn't buy a Millennium Falcon, and Pontiac dealers had plenty of T/As. Speedy car.
3. The Spy Who Loved Me 1977 Lotus Esprit: In this 1977 film, it's a Lotus that turns into a submarine. That's enough to make it the third-greatest movie/TV car of all time.
2. Goldfinger 1963 Aston Martin DB5: The greatest James Bond car is fitted by Q with "modifications" for this 1964 movie. The standard against which all spy, movie and TV cars are judged. Last year, it sold at auction for $4.6 million.
1. The Dukes of Hazzard 1969 Dodge Charger: More than 300 Chargers portrayed the General Lee during the series' 145 episodes (1979-'86). Today, it's the ultimate Hollywood star car.
To view the entire listm visit: Top 100 Cars In Movies
Article Last Updated: November 6, 2011.
About the Author
Latest Posts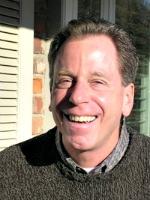 A sports, travel and business journalist for more than 45 years, James has written the new car review column The Weekly Driver since 2004.
In addition to this site, James writes a Sunday automotive column for The San Jose Mercury and East Bay Times in Walnut Creek, Calif., and a monthly auto review column for Gulfshore Business, a magazine in Southwest Florida.
An author and contributor to many newspapers, magazines and online publications, James has co-hosted The Weekly Driver Podcast since 2017.